Find the best gifts for children
Head to the 5th floor in the Lafayette Couple to explore the Kingdom of Children's Toys. A space dedicated entirely to children, featuring toys galore, iconic brands and fun displays designed for the whole family.
In this colourful, welcoming place, find the perfect gift to spoil your children all year round, both at Christmas and on birthdays.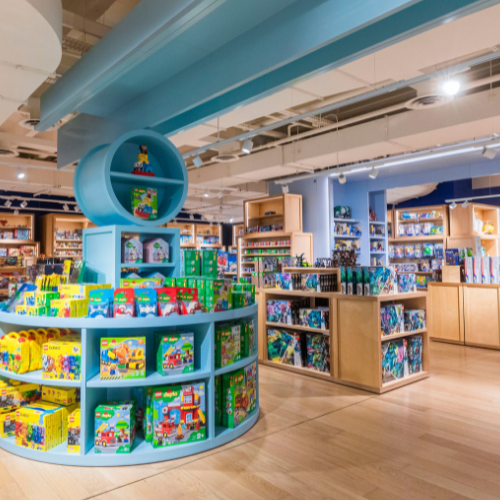 Designed around giant shapes that resemble a building set, the Kingdom of Children's Toys offers an incredible range of toys that will delight the kids. A kingdom where the fun and happiness are de rigueur, also has a playground where many activities are offered for new, fun adventures.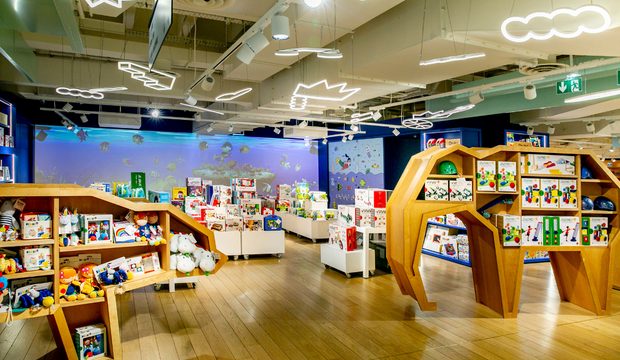 Why not start with the giant interactive aquarium that brings children's most beautiful fish drawings to life?
Our toy brands selection
🧸 For all ages and all needs, you will find a selection of wooden toys for 2-year-olds, developmental toys and educational toys. For a warm cuddle, Moulin Roty, Mattel or Histoire d'ours cuddly toys are waiting for you.
👷 Fans of building toys will find the latest LEGO products packs like the Harry Potter, Star Wars or Super Mario.
👑 the Kingdom of Children's Toysalso offers a whole range of Barbie dolls, from princesses to fashionistas, adorable baby dolls and a huge bookshop where little ones can escape.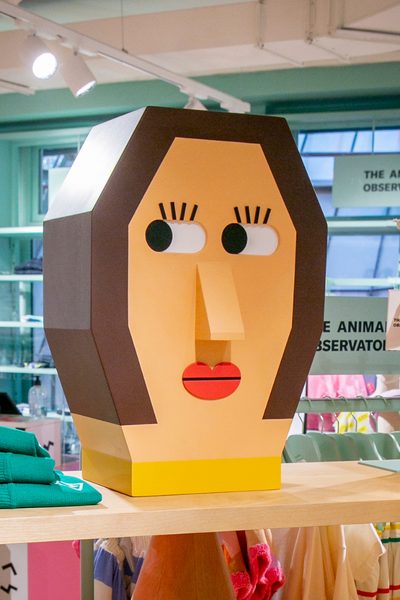 Childhood has never been more amazing than at Galeries Lafayette Paris Haussmann.
Le Royaume du Jouet – Lafayette Couple – 5th floor