10 years after having left the French capital, Jacques and Laurent Pourcel, a key duo in French cuisine, roar back into the Paris fine dining scene.
Mama Sens, the Pourcel brothers' latest creation, can be found on the first floor of the Coupole store and offers you an authentic culinary experience from the heart of the Mediterranean region.
There is nothing healthier or more delicious than Mediterranean cuisine. A cuisine both as comforting and generous as that of a southern Mama, evoking the Andalusian ambiance of a colourful market and which will take you on a journey through the animated trattoria of Italy, the fragrant souks of Morocco and the olive groves of Crete.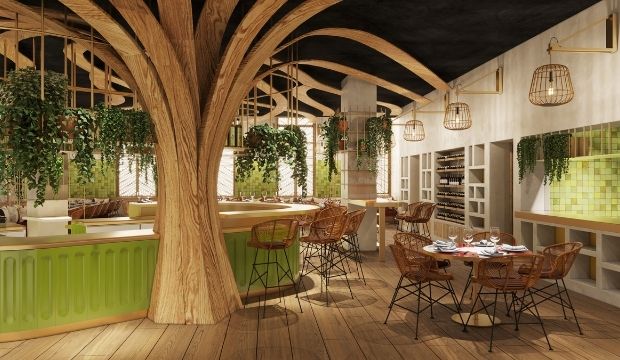 Jacques and Laurent Pourcel invite you to join them in a charming and friendly atmosphere to enjoy a broad selection of innovative versions of traditional Mediterranean dishes. While seated around a central bar, the chefs will attentively prepare dishes to delight your eyes as well as your taste buds.
To extend this sensuous journey, the restaurant's gourmet food shop offers you the chance to recreate the mouthwatering MamaSens experience at home with a selection of unique and exclusive products. A selection chosen with painstaking care by the Pourcel brothers from all over the Mediterranean region, sourced thanks to their privileged relations with local producers.
Coupole store – 1st floor