Since France is the country of gourmet cuisine, sharing a good meal is obviously the French people's favourite social occasion. Particularly ingrained in French culture, setting a beautiful table is a vital tradition that no host can ignore. At Galeries Lafayette Home, you will find everything you need to welcome your guests to a lovely table: silverware, crystal glasses, linen tablecloths and trendy tableware from Jars, Gien and Revol. For special occasions, Galeries Lafayette also offers more elegant pieces, from leading luxury brands such as Le Creuset, Guy Degrenne, Bernardaud and Saint-Louis.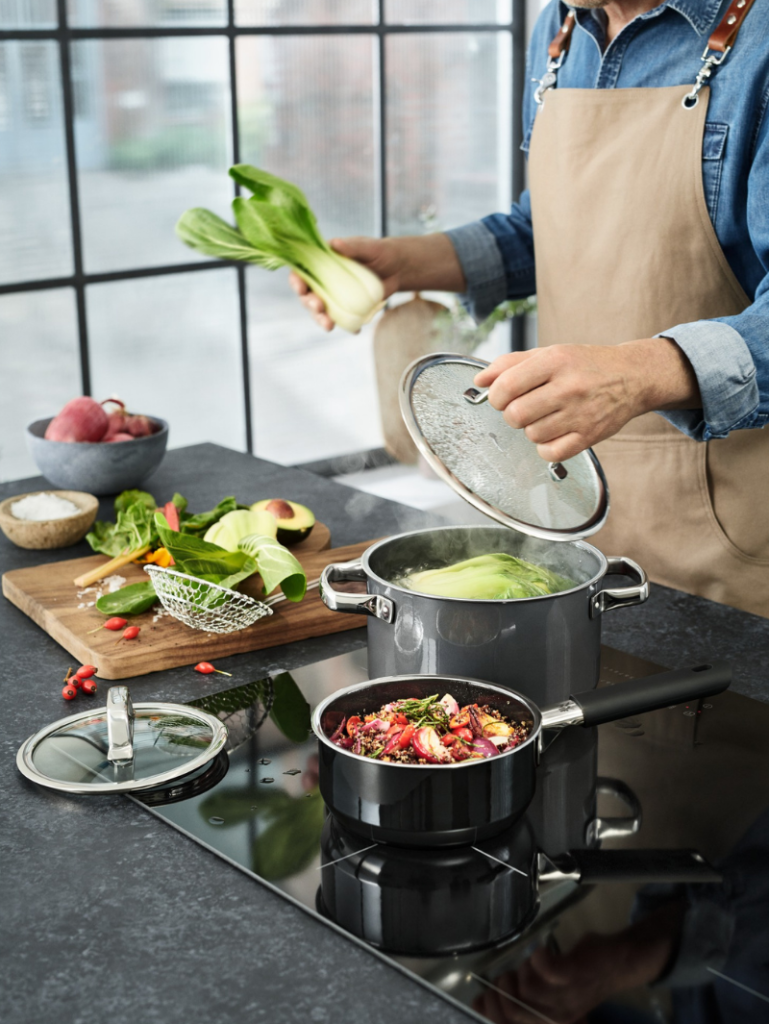 WMF
For over 160 years, WMF has offered high-quality stylish products for an exceptional culinary experience. The German brand provides discerning gourmets with innovative, functional and elegant products that meet the highest design standards. You will find a large selection of pots and pans, utensils, cutlery, pitchers and even tableware featuring the greatest Disney characters.
Home and Gourmet Store – 3rd floor.
Baccarat
As a symbol of modernity, Baccarat embodies excellence and the French Art de Vivre. Each timelessly striking creation celebrates the unique expertise of the artisans at the legendary crystal factory. From chandelier to vase, from sculpture to candleholder, mere material transforms into a true object of desire. In every one of the house's emblematic red boxes, there hides the most beautiful gift to celebrate every moment with radiance.
Home and Gourmet Store – 3rd floor.
Hermès
While the haute couture house is known throughout the world for its signature handbags and exquisite silk squares, Hermès also has a range of home decor items, which are well known to interior decorating enthusiasts. These include furniture, lighting, textiles and other small decorative objects. In the 'Art of the Table' section, you will find several collections of sublime porcelain pieces. They spark our imagination with elegant illustrations of dreamy walks, lush flora and fauna, and horses galloping across the steppe. 
Home and Gourmet Store – 3rd floor.
Pomax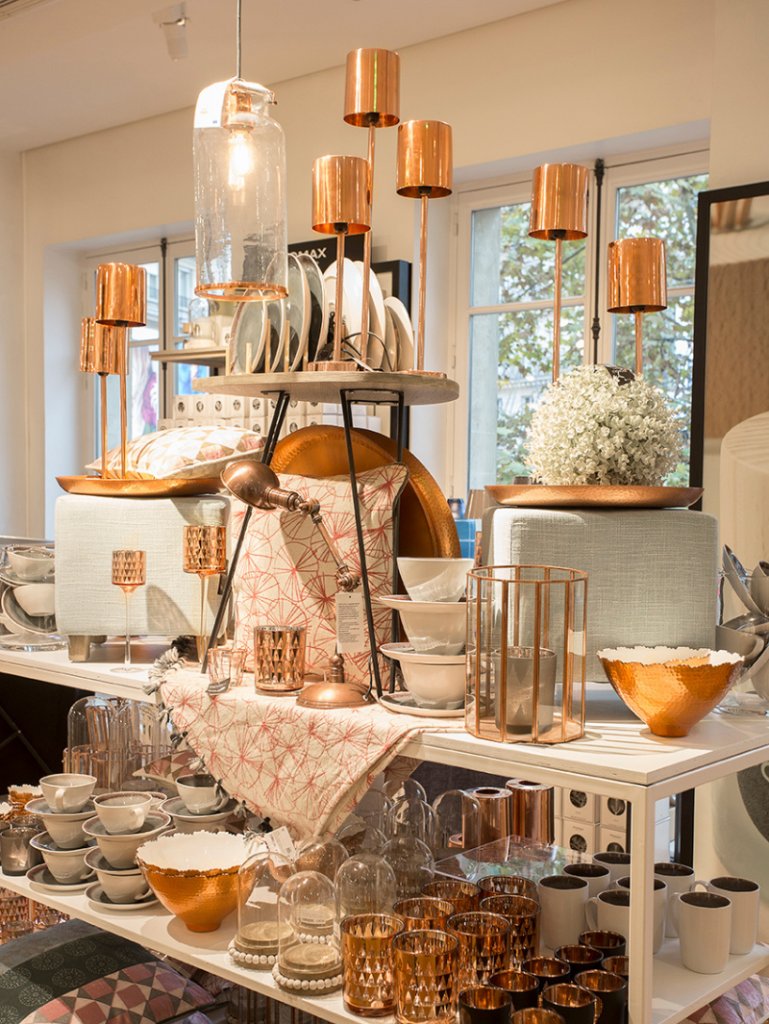 Belgian home decor brand Pomax has been the market leader since 1993. In the beginning, the Antwerp company specialised in glassware, which it imported from Eastern Europe. Today, Pomax offers a wide range of products, from household linen to tableware, lighting, furniture and decorative accessories. Pomax tableware is characterised by clean lines and an understated colour palette ranging from black and white to sea green.
Home and Gourmet Store – 3rd floor.
Revol
Founded in 1768, Revol has been upholding its unique know-how for generations. Specialising in culinary porcelain, the family-owned company offers very complete collections of trays, plates, platters, moulds and absolutely everything you need to set a beautiful table. The brand collaborates with renowned chefs who preside over the most prestigious hotels, renowned establishments that support the firm's eco-responsible approach. This has earned Revol a place on Galeries Lafayette's 'Go for Good' list. 
Home and Gourmet Store – 3rd floor.