"Watching the Earth is a favourite pastime on Elato, the Christmas tree planet. Every Christmas, a tree is sent to Earth to bring back something that is typical of life on our planet. This year, it's Nordmann making the journey. While he's there, he helps Annie, whose daddy has decided not to celebrate Christmas.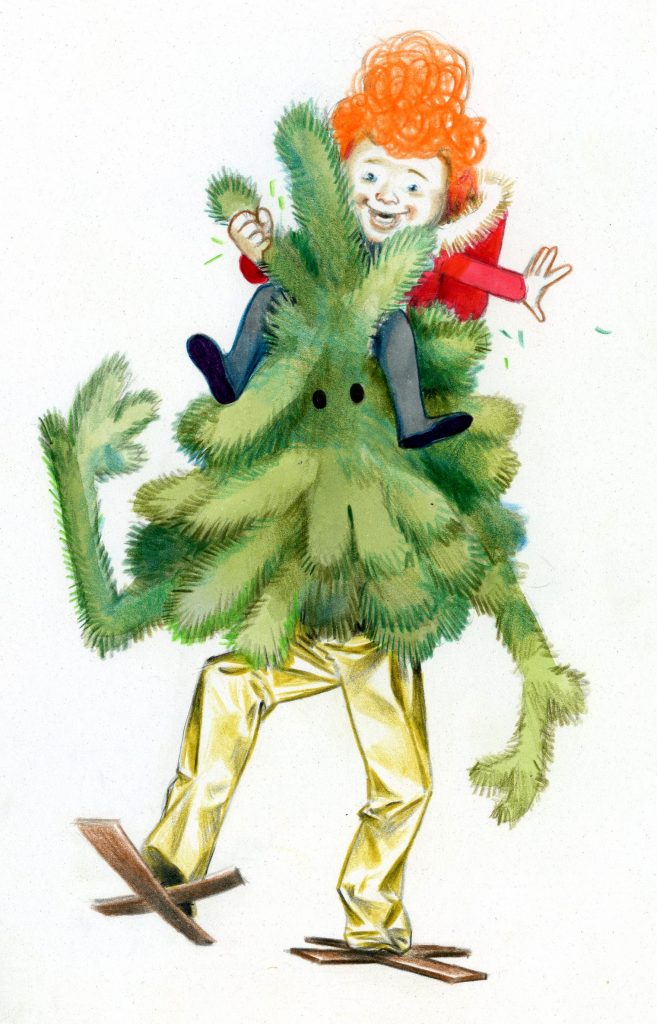 Nordmann finds the little girl in Galeries Lafayette and soon puts a smile back on her face. But then her daddy appears and tells her not to talk to Christmas trees. Annie runs off to play trains with a little boy of her own age. Nordmann starts talking to her daddy, gradually softening his heart. When his daughter turns to look at the little boy, she sees that it's actually her daddy.

Annie is happy: her father has rediscovered a childlike sense of wonder, and she'll be celebrating Christmas this year after all. Nordmann is pleased, too. He's completed his mission, and all he has to do now is find something to take back to Elato for his sweetheart Omorika. Maybe a microphone – she's got a beautiful voice so she should like it…"
For more than a month, Annie and Nordmann will take up residence in Galeries Lafayette Paris Haussmann. From the Coupole to the store windows and the aisles of the store, they will share with everyone the happiness and excitement of the end-of-year celebrations. The Planet Fir story invites you to get back to childhood.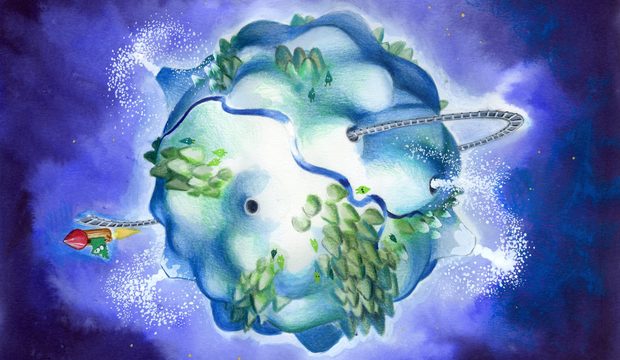 A tale written by Claire Castillon and illustrated by Florent Chavouet
Behind the Planet of fir tree tale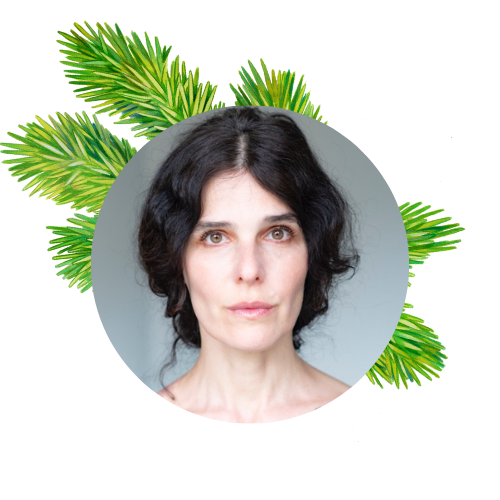 The author Claire Castillon
Claire Castillon is an author of books for adults and children, with some thirty novels published to date. Her work has won praise from loyal readers around the world for its socially informed approach.

With consummate and creative style, she brings a note of humour and eye-opening awareness to the most complex subjects. Her incisive style infused with humour and irony make her an author with broad appeal.

Planet Christmas is an original fairy tale written exclusively for Galeries Lafayette. Taking the reader on a cosmic journey, it's a story to make everybody laugh out loud… echoing the whimsical and joyous world of Galeries Lafayette.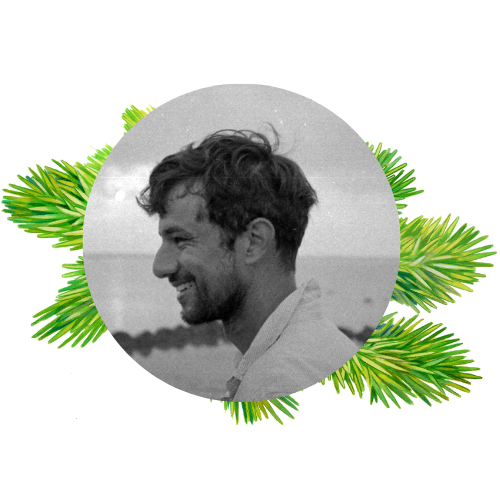 The illustrator Florent Chavouet
Illustrator and author of graphic novels, Florent Chavouet combines technical expertise with a flair for the burlesque and a talent for anecdotal detail.

To learn his art, he studied product design in meticulous detail, before turning his attention to plastic and applied arts. Florent Chavouet makes regular journeys to Japan, the source of inspiration for two of his well-received graphic novels.

This year, Galeries Lafayette has chosen Florent to illustrate the wonderful world of the Christmas windows. Through his drawings, he brings to life the words of Claire Castillon and the tale of Planet Christmas. This lengthy project also involved a number of talented artisans and puppeteers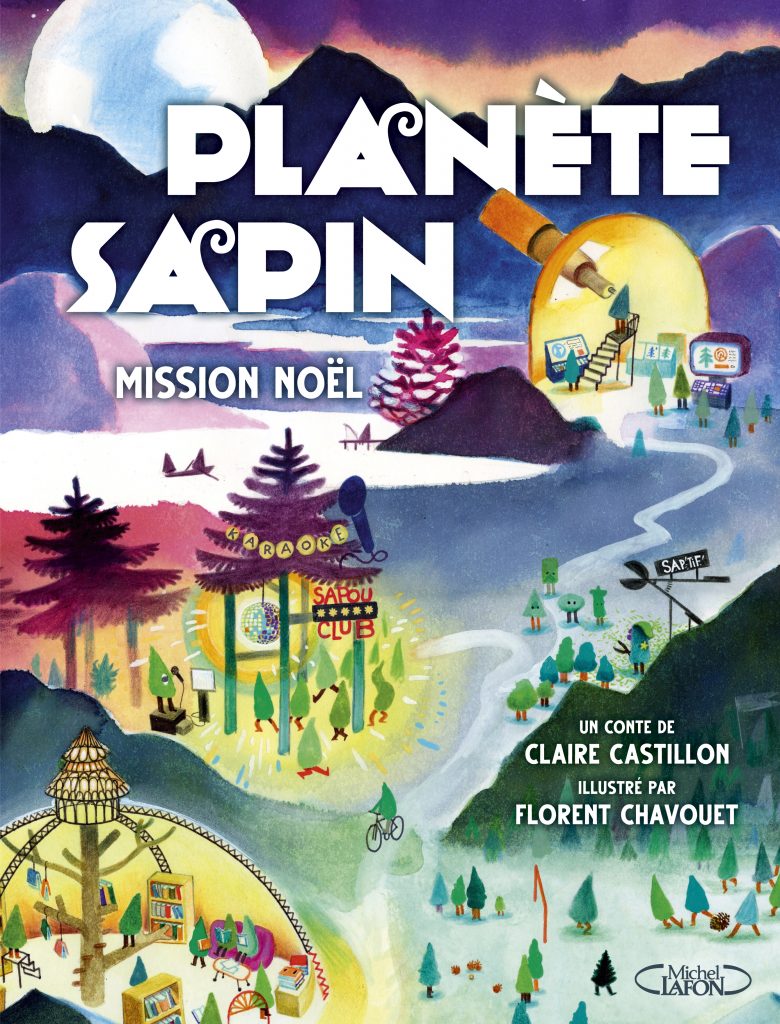 Florent Chavouet WILL BE SIGNING BOOKS
Come and meet the illustrator of the tale Planet of Fir Tree, and find out how he has brought little Annie and Nordmann the fir tree from the planet Elato to life.
Saturday 19 November from 4pm to 6pm on the 3rd floor of the Coupole store
THE STORY "PLANET OF FIR TREE" WILL BE AVAILABLE FOR SALE AT GALERIES LAFAYETTE PARIS HAUSSMANN
Coupole Store