The finest women's fashion brands at Galeries Lafayette Paris Haussmann
Galeries Lafayette celebrates fashion in all its forms. Don't wait any longer to find the finest women's fashion brands. A cutting-edge selection of labels that will appeal to all the fashionable women who already know about the latest trends on the catwalk.
Our selection of the finest women's fashion brands
For all the fashionistas out there who love niche brands, don't wait to discover creations by Kowtow, Loreak or Gauge81. Those who want a more casual but equally fashionable look should check out French labels such as A.P.C, Closed and Isabel Marant. With all the captivating colours, distinctive details and top-of-the-range materials, you're sure to find the perfect women's fashion item at Galeries Lafayette Paris Haussmann.
GANNI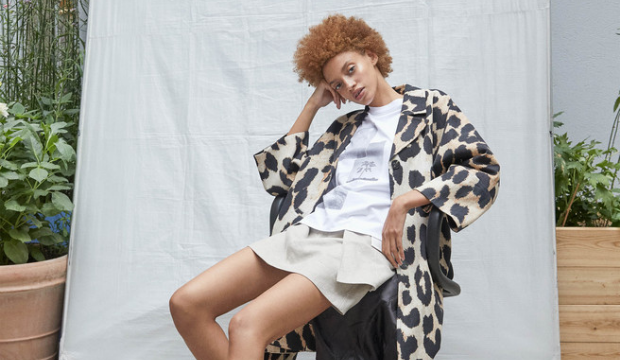 The GANNI brand was founded in Copenhagen. It has been a favourite among fashion influencers for several years. Headed by Ditte Reffstrup, GANNI creates collections that are leaders of the latest trends, ultra colourful and affordable. With its floral dresses, rainbow knitwear and leopard print swimsuits, it's impossible not to fall for this wardrobe that's 100% fun.
Nanushka
Nanushka was founded by Sandra Sandor in 2005. For many seasons now, the Hungarian designer has created a high-end wardrobe with subtle femininity and unusual details. The label's ultra-chic, easy-to-wear collections include a vegan leather skirt, satin camisole, leather mini-dress and flared trousers.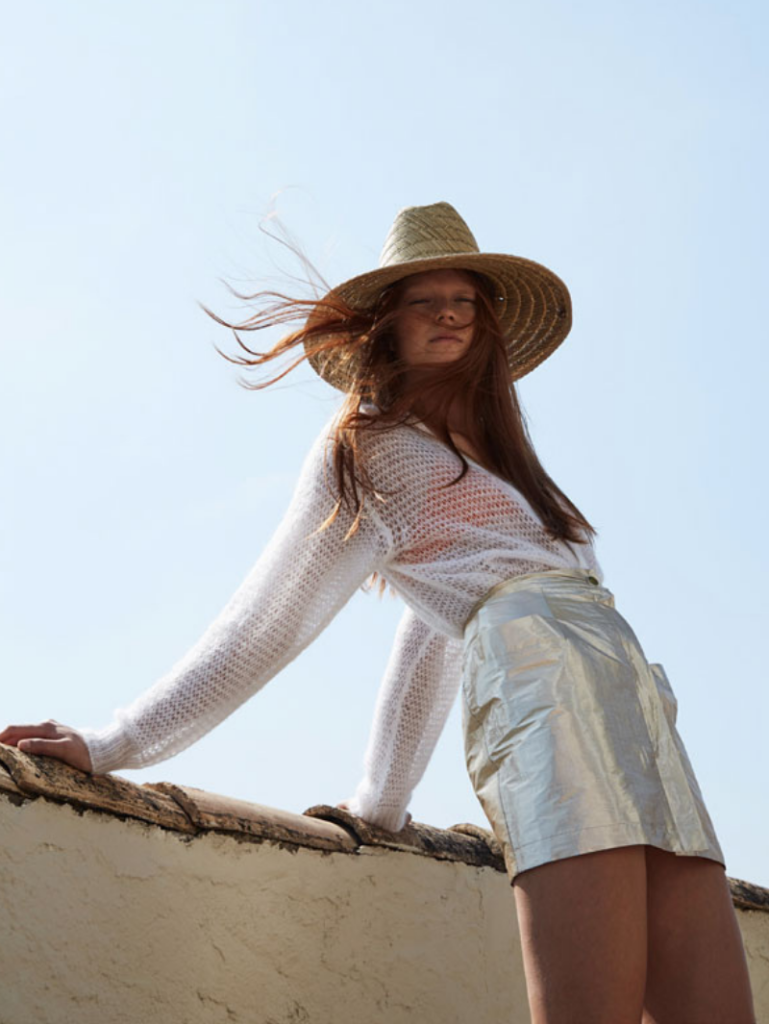 Roseanna
Founded in 2008, Roseanna designs clothing, accessories and shoes for the city dweller. The collections are light and colourful, very much in the spirit of the times. Playing off a masculine-feminine wardrobe, the printed shirts, well-cut trousers, logo sweatshirts and everything else in this craveable collection can be found at Galeries Lafayette Paris Haussmann.
forte_forte
Founded in 2002 by Giada Forte and her brother Paolo, forte_forte shakes up the codes of women's fashion with its nonchalant, sensual collections crafted from noble materials. Each season, the artisans' ancestral know-how is spotlighted in the label's workshop in Italy. With its silk and satin blouses, light, flowing cuts and palette of romantic pastel colours, forte_forte will continue to charm you.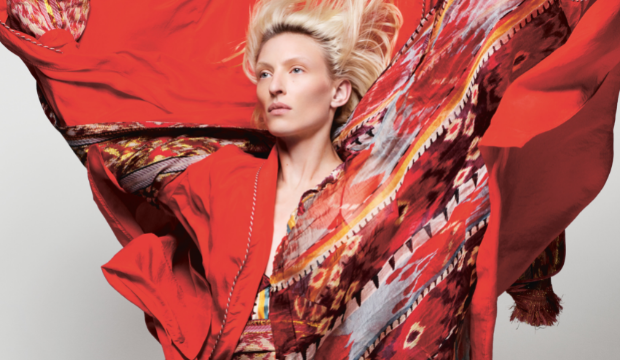 Chiara Ferragni
Created by Italian influencer Chiara Ferragni, her eponymous brand features cheerfully electric collections where sequins and flashy details abound. The label's wardrobe is as unique and joyful as its designer, with a rhinestone bag, a t-shirt with contrasting logo, sequined jogging trousers and little sequined dresses.
You'll find the finest designer brands on the first floor of the Lafayette Coupole.