Galeries Lafayette Paris Haussmann is inviting the Paris brand AMI to design an extraordinary setting under the one-hundred-year-old Dome.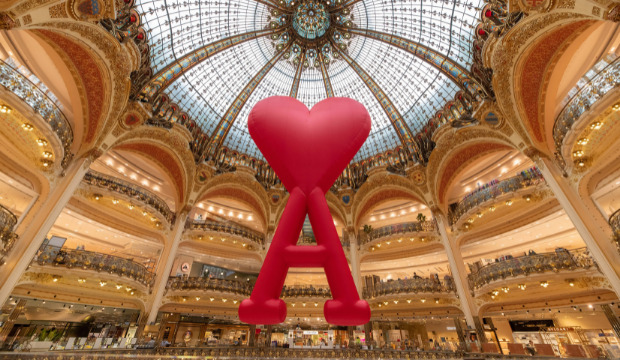 Since its foundation ten years ago, AMI has celebrated the Paris lifestyle, spirit and way of being, so unique and characteristic: all remain an essential source of inspiration for founder and creative director, Alexandre Mattiussi. The brand offers pieces that are both chic and relaxed, inspired by the style of Parisian men and women: a simple, assorted wardrobe that plays with the finest worked materials.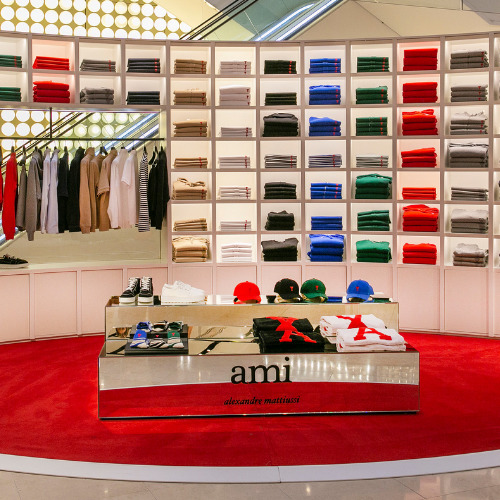 For the event, the brand will also install two pop-ups and windows in the department store, dedicated to the iconic models of its Ami de Coeur capsule collection. More than a traditional logo, Ami de Coeur symbolizes the AMI spirit, that of a close-knit, open-minded community brought together by the brand's values: friendship, joy, inclusivity and authenticity – the brand's DNA.
From the very beginning, AMI has shared its love for its hometown with Galeries Lafayette, the emblematic department stores of Parisian and French life around the world, and pays tribute today with its participation in this exclusive partnership.
From 6 July to 31 August.