Responsible brands for sustainable fashion
Go for Good is a committed, creative approach that currently brings together over 700 brands found in our stores and on our website. Galeries Lafayette's Go for Good label features brands and products selected according to three criteria: preserving the environment, social development and local production. Go For Good brings together style and responsibility with organic cotton or OEKO-TEX certified clothing, collections made in France and vegetable-tanned leather.
Our eco-responsible fashion brands
With Go for Good, men's fashion is becoming more responsible and committed. Every season, many men's brands and labels join this initiative. The Go for Good brands are represented both online and in our stores for all men who are looking for a sustainable wardrobe. For the new generation of designers, responsibility is a key commitment in the manufacturing process. Jacquemus and Heron Preston use recycled materials and organic cotton for some of their designs. As for men's ready-to-wear, the biggest brands are also committed to this approach. Don't wait any longer to discover the Go for Good selections—including Levi's, Patagonia, Scotch & Soda and The North Face—at Galeries Lafayette Haussmann.
Allbirds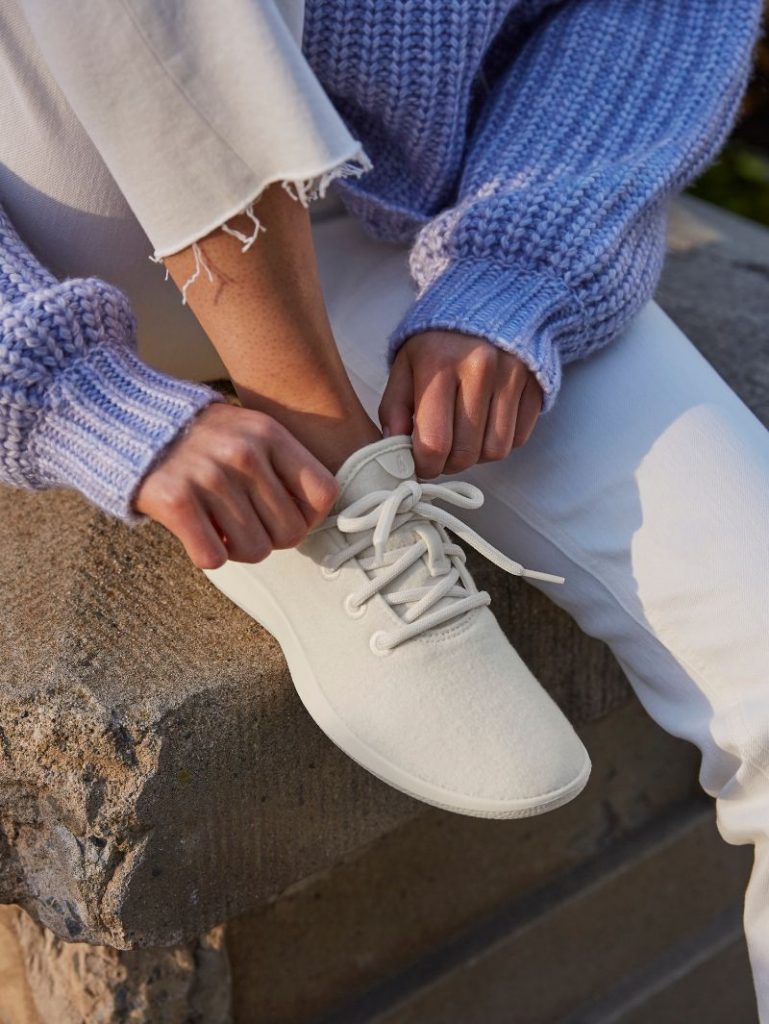 Allbirds is a global lifestyle brand that innovates with naturally derived materials like Merino wool, eucalyptus tree fibre and sugarcane to make footwear that leaves a lighter impact on the planet. As a certified B Corp and a carbon neutral business, sustainability underpins everything they do. In 2020, they became the first fashion brand to label all of their products with a carbon footprint. This initiative not only holds them accountable on their carbon reduction journey, but it empowers consumers with information to make better decisions with the planet in mind.
Coupole store, 4th floor
Bethany Williams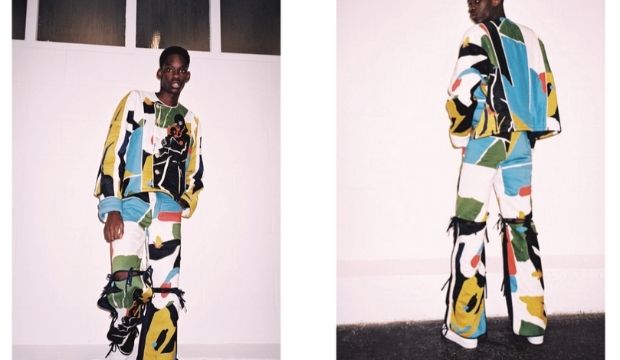 Bethany Williams is one of the new generation of committed designers. Whether she's using organic cotton, recycled materials or Ecovero™ fibre (environmentally friendly and traceable viscose fibres), the designer is just as fascinating for her commitment to more responsible fashion as she is for her eclectic, streetwear-inspired designs. You'll find the 100% Go for Good collection at Galeries Lafayette.
Lafayette Men, 1st floor
Closed
Every season, Closed introduces a simple, elegant wardrobe that can be adapted to any everyday look. The label is committed to an increasingly responsible approach, reducing the environmental impact of its collections by using organic cotton, recycled materials and sustainable washing techniques for some of its designs. Responsible fashion without compromising on style.
Lafayette Men, 2nd floor
Le Slip Français
Le Slip Français embodies the resurgence of Made in France. Since 2012, the French brand has modernised the image of textiles in France, focusing on the quality of its products and the expertise of its teams based in workshops in northern France. Every Le Slip Français collection meets the Go for Good criteria. Le Slip Français means a modern, complete and accountable wardrobe.
Lafayette Men, 1st floor
Maison Labiche
The Parisian label Maison Labiche creates beautiful pieces with unique embroidery every season. Each piece is crafted from organic cotton for more accountability. Inspired by movies, music and everyday life, Maison Labiche's designs are urban, chic and relaxed. From the t-shirt to the work jacket and the iconic striped jumper, it's impossible not to fall for these pieces, which are enhanced by embroidery done in the label's Paris workshop.
Lafayette Men, 2nd floor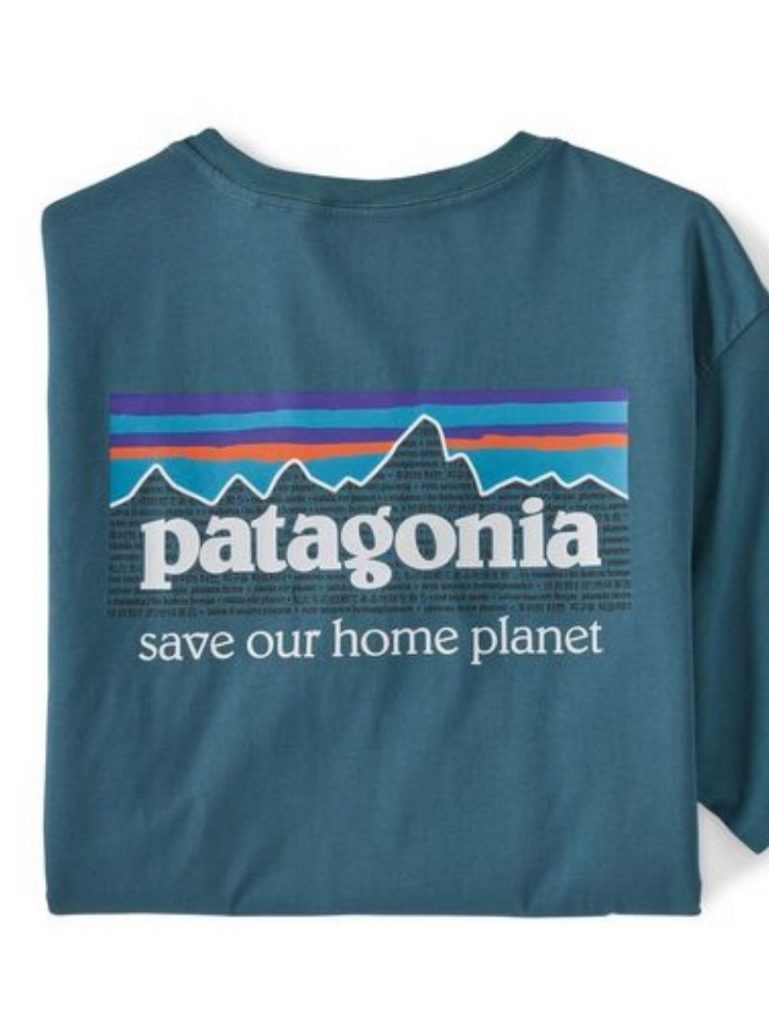 Patagonia
Patagonia was founded over 30 years ago by avid climbers and surfers with a minimalist lifestyle. Today, the brand—which was a pioneer in ecological activism—has become a benchmark in outdoor fashion with its high-quality, functional clothing. Patagonia has been committed to responsible fashion since the beginning, making its clothing from organic cotton, recycled polyester and bird-friendly down. The company also donates 1% of its profits to environmental organisations. Comfortable, practical workwear that meets all the criteria for the Go For Good label.
Lafayette Men, 2nd floor
Samsøe, Samsøe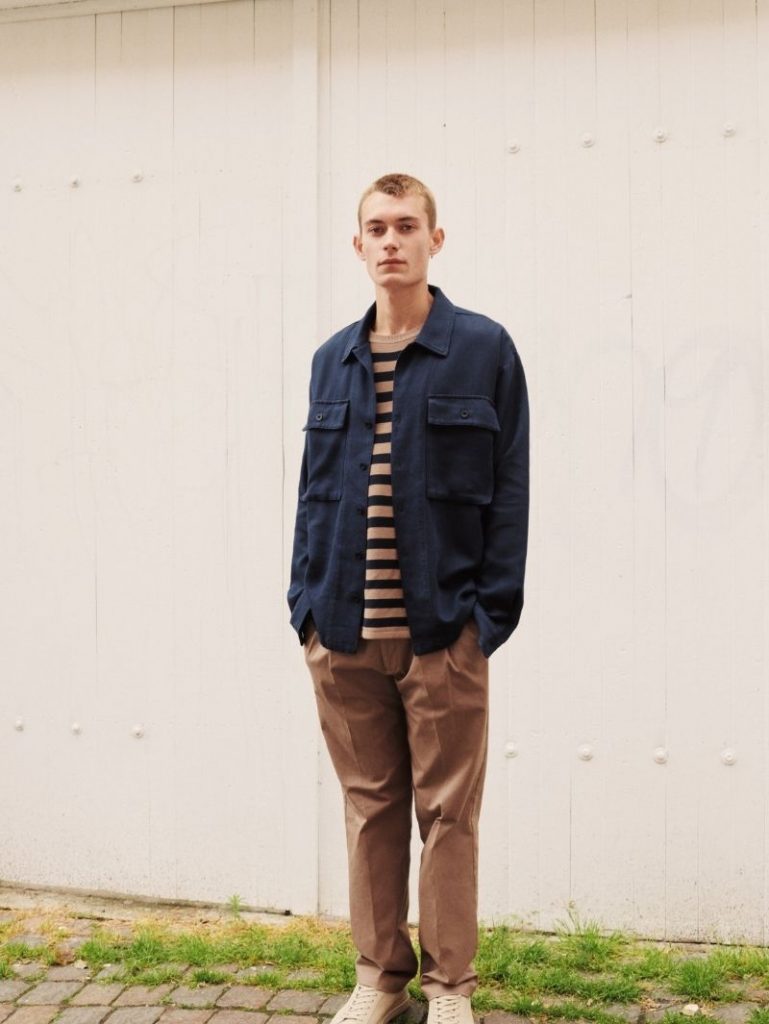 Samsøe, Samsøe was founded in Copenhagen in 1993. The brand quickly became the leader in Scandinavian ready-to-wear, thanks to its quality suits, utility jackets and flawless shirts. You'll find these men's wardrobe essentials made from recycled materials, organic cotton and responsible wool at Galeries Lafayette.
Lafayette Men, 2nd floor
Vilebrequin
Take a holiday with the colourful Vilebrequin swimwear collections. The Riviera-inspired French label designs chic swim briefs and shorts for men. The traceable styles are embellished with all kinds of animal, floral and plant motifs, which will make a splash at the beach. In addition to using organic cotton and recycled materials such as Tencel® (a natural cellulose fibre obtained from eucalyptus wood), Vilebrequin also supports a number of charities dedicated to the environment and the fight against AIDS.
Lafayette Men, 2nd floor
Veja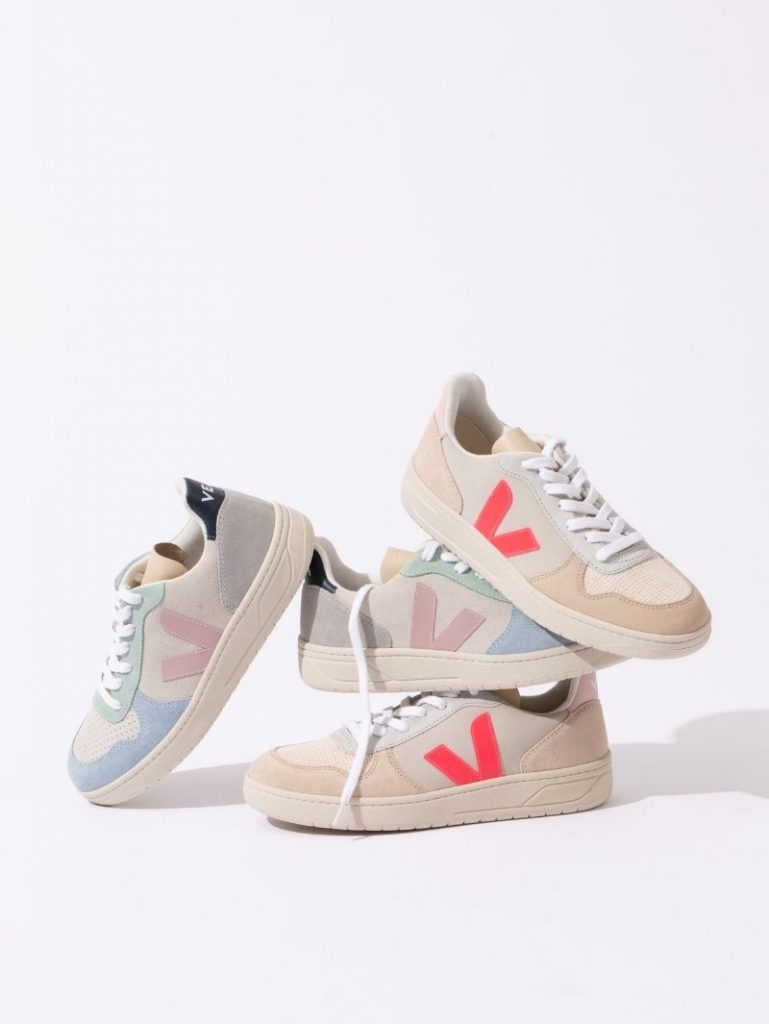 Already embraced by city dwellers, Veja trainers—made from recycled materials and organic cotton—are as cool as they are comfortable. The shoes are chrome-free tanned and produced in Brazil, where the brand promotes social and professional inclusion. Each season, Veja introduces responsible, fun and colourful trainer collections to suit every style.
Lafayette Men, 1st floor
Sandqvist
City bags made from sustainable materials: that is the mission of Swedish brand Sandqvist. Made from organic cotton and recycled materials, each style has been designed to last through the passing seasons. Available in a range of understated colours, Sandqvist bags are the perfect companion for urban men in all their ventures. You'll find 100% Go for Good styles that are good for the planet at Galeries Lafayette.
Lafayette Men, Ground floor