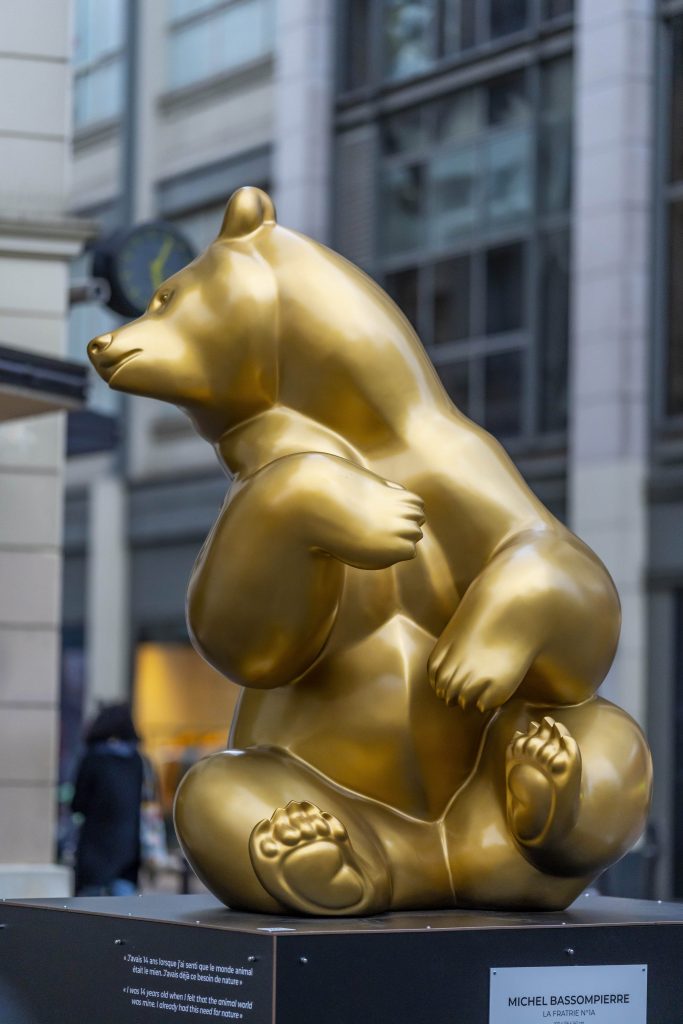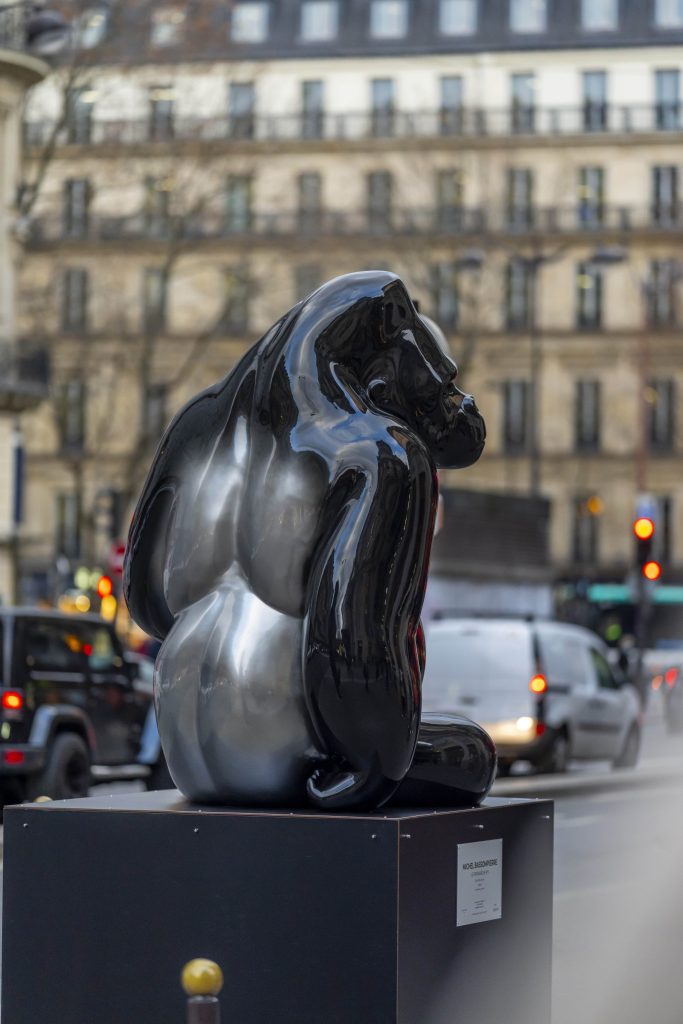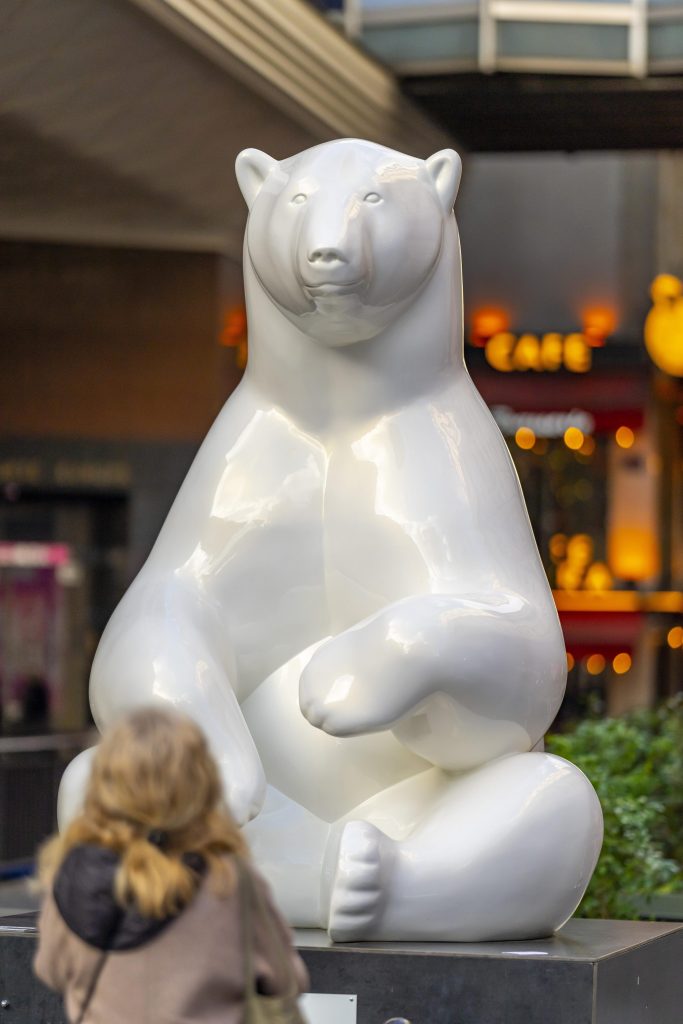 In association with the Galeries Bartoux, the Comité Haussmann Paris wanted to bring the Haussmann district to life by providing artistic entertainment. For a moment, visitors can appreciate the contemporary art of Fragiles Colosses which, in addition to its beauty, raises awareness about the environment and endangered species.
Come and discover the bears and gorillas in bronze and resin made by Michel Bassompierre. Thanks to this exhibition aims to raise awareness of the beauty and fragility of the living world. The exhibition is sponsored by the primatologist Sabrina Krief and the actor-director Jacques Weber.
"I am an old child who continues to make his toys. You have to keep your childhood dreams alive until the end of your life and even beyond of possible"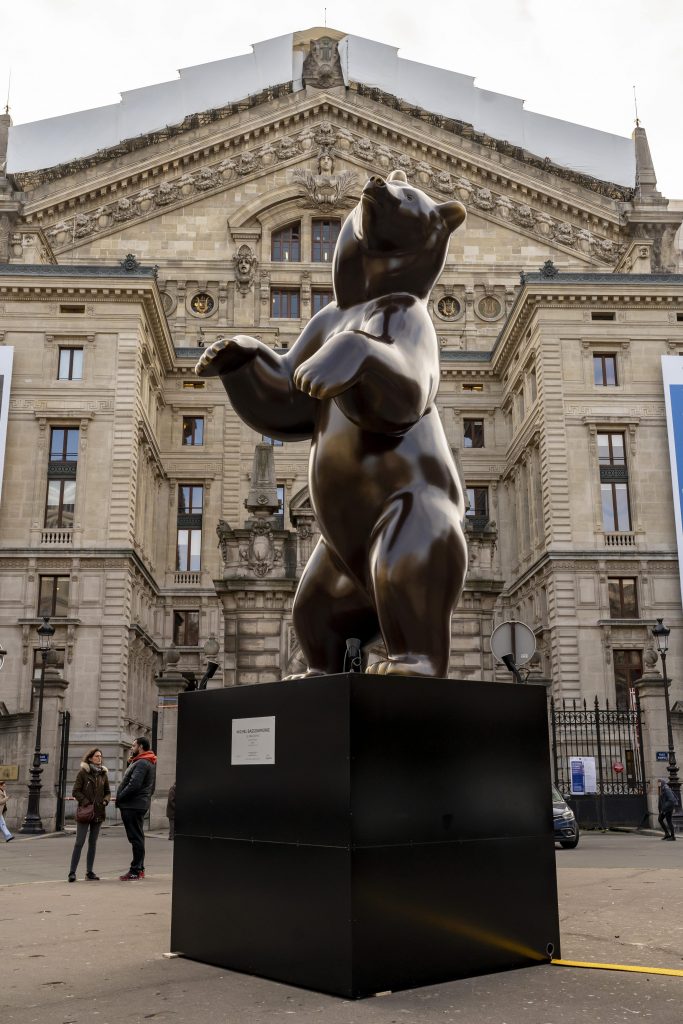 Michel Bassompierre
Michel Bassompierre is one of the most important artists in the world of contemporary animal sculpture. He focuses on animals with round shapes, Asian elephants, gorillas, bears or even horses, to achieve a form that is both soft and precise, where light never comes into contact with the shadow.
LE MÉLÈZE
On the occasion of this open-air exhibition, the artist unveils his largest sculpture ever: "LE MÉLÈZE" 4 meters high,with its back to the Opéra Garnier.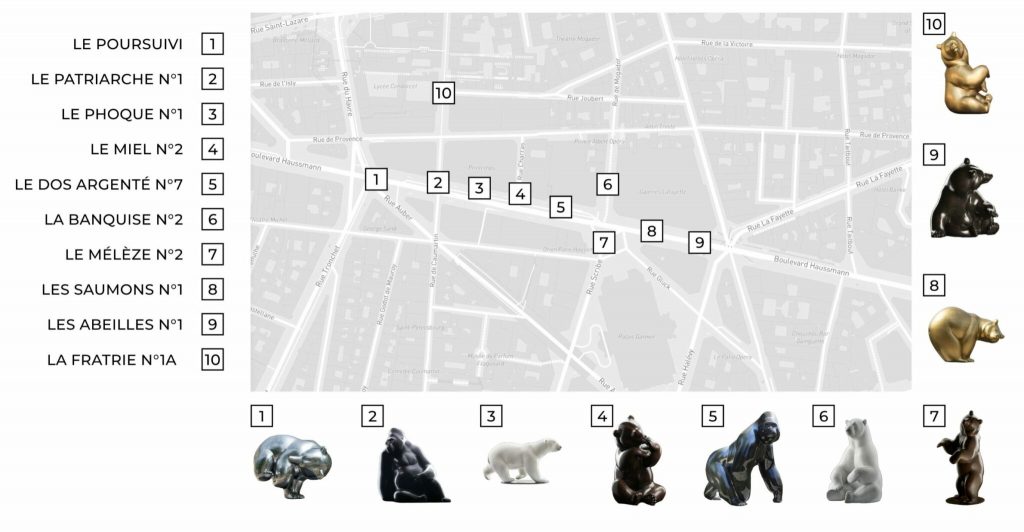 Galeries Bartoux, a French family-owned group of art galleries that has distinguished itself for 30 years by its selection of heterogeneous talents from around the world.
Boulevard Haussmann