The history of French perfume
The history of French perfumes dates back to the reign of Louis XVI and Marie-Antoinette. Flowers, with their spellbinding scents, were one of Marie Antoinette's greatest passions. She enjoyed her retreat at the Petit Trianon, a royal residence in the middle of Versailles' gardens, offered to her by Louis XVI. Marie Antoinette rapidly made it her own and set about redecorating the exteriors with a multitude of flowers. The Queen of France had her own perfumer, named Jean-Louis Fargeon, who created a signature fragrance for her called Parfum du Trianon. This perfume was meant to remind her of the location wherever she went. Marie Antoinette loved concentrated perfumes with fragrances of rose, violet, jasmine and jonquil (also known as daffodil).
At that time, men also wore perfumes with scents of violet and rose, and perfuming oneself was already part of the daily routine. These habits led to the development of the profession of perfume making. Today, the big names of the perfume industry are headquartered in Paris, and "perfumes from Paris" are particularly appreciated and held in high esteem worldwide.
The best luxury perfumes for men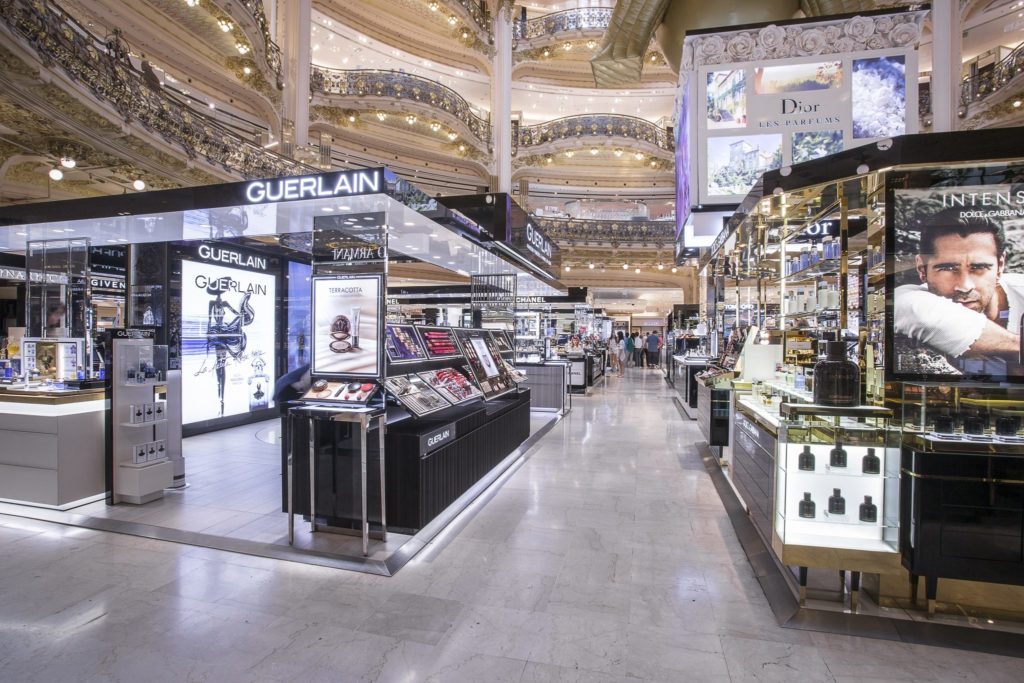 Guerlain, one of the world's oldest perfume brands
Created in 1828 by Pierre-François Pascal Guerlain, The House of Guerlain is among the oldest in the world. The traditional olfactory signature for Guerlain is called the "Guerlinade".
This distinctive fragrance is said to be composed of hints of tonka beans, iris, rose, vanilla, bergamot and jasmine.
The Guerlinade perfume blend is adjusted at every new perfume creation, and is therefore subject to slight mutations. Some Guerlinades hold more vanilla, less orris, or more rose but the recipe has been passed on from decade to decade.
"In the same way that you recognize the origin of a great wine, or the composer of a symphony, you perceive the Guerlain stamp."

Jean-Paul Guerlain
Eau de Cologne perfumes
The Eau de Cologne Impériale was the very first Eau de Cologne by Guerlain in 1853, upon Empress Eugénie's request. The wife of French Emperor Napoléon III liked the lime and flower notes of the Cologne so much, that she named Guerlain an official purveyor of colognes and toiletries to the imperial family. More than a century and a half later, the cologne is still in regular production.
Today, Eau de Cologne or "Cologne", has become a generic term which can be applied to perfume for men or women. The names eau de Cologne, eau de toilette and eau de parfum refer to the concentration of scent oils in the fragrance, the eau de Cologne having the lowest concentration (around 3% of fragrance oil).
Hermès, a first-class fragrance
The Hermès brand was founded in France in 1837, by Thierry Hermès. At first, the brand specialized in saddles and leather goods. The First Hermès perfume, Caleche, was introduced in 1961, and Napoléon III became one of the brand's most loyal client!
Terre d'Hermès is one of Hermès' most famous fragrances. It was first released in March 2006, and since then, the Terre d'Hermès collection has extended. All the Terre d'Hermès perfumes have woody, vegetal and earthy scents, expressing the power of nature. Many perfume enthusiasts describe Terre d'Hermès as a classy, signature-worthy fragrance. Redolences of orange, vetivier, cedarwood and patchouli can be smelled.
The best luxury perfumes for women from Paris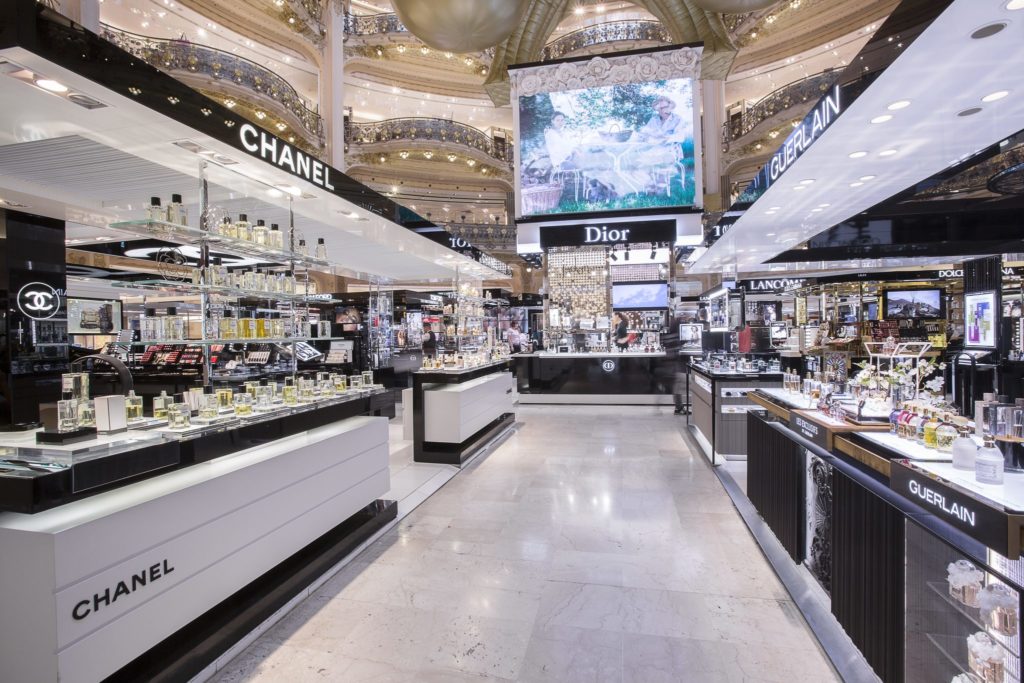 Fragrances from Thierry Mugler
Thierry Mugler is a French fashion and perfume designer known for his Angel and Alien fragrances, released in 1992 and 2005 respectively. The Angel perfume contains a warm and toothsome combination of praline and chocolate, blended with a strong meld of patchouli. One can also smell hints of caramel, honey and bergamot. Fans of the fragrance include Diana Ross, Nicole Kidman, Barbara Walters, and Hillary Clinton.
Coco by Chanel, the sexiest feminine fragrance
The brand Chanel was founded by Gabrielle Bonheur "Coco" Chanel (1883-1971), a famous French fashion designer. The brand's signature perfume, Chanel No. 5, has become an iconic product and the best-selling fragrance in the world. Its name is said to come from Coco Chanel's superstitious belief in the virtues of the number five.
In 1984, the Coco perfume was released, being the first perfume to be launched since the death of Gabrielle Chanel. Coco was created with respect for Chanel's house codes and a quest for originality. Named Coco after the designer's nickname, this fragrance is inspired by the baroque spirit of Mademoiselle Chanel's apartments. The perfumer Jacques Polge used spices and woody notes, around a rich floral heart bringing opulence and femininity to the composition. Coco Chanel opens with fruity notes of peach, mandarin and citrus. Quickly, a dense floral heart arises, with rose and ylang-ylang alongside jasmine and orange blossom. This floral dimension is enhanced by a strong presence of spices (clove, cinnamon), sandalwood, patchouli and vanilla, bringing character and sensuality to the fragrance. The creamy sweetness of the vanilla stays prominent even hours after the first spray.
Christian Dior's Miss Dior perfume, the scent of seduction
Christian Dior (1905–1957) was a French fashion designer, best known as the founder of one of the world's top fashion houses, also called Christian Dior. In 1947 the first Miss Dior perfume was launched, named after Christian Dior's sister. Since that time, the house of Dior continues to expand its line of Miss Dior fragrances, one of its most famous being Miss Dior Le Parfum (launched in 2012). The fragrance is described as seductive, with hints of rose and jasmine…
Shop iconic fragrances at Galeries Lafayette Paris Haussmann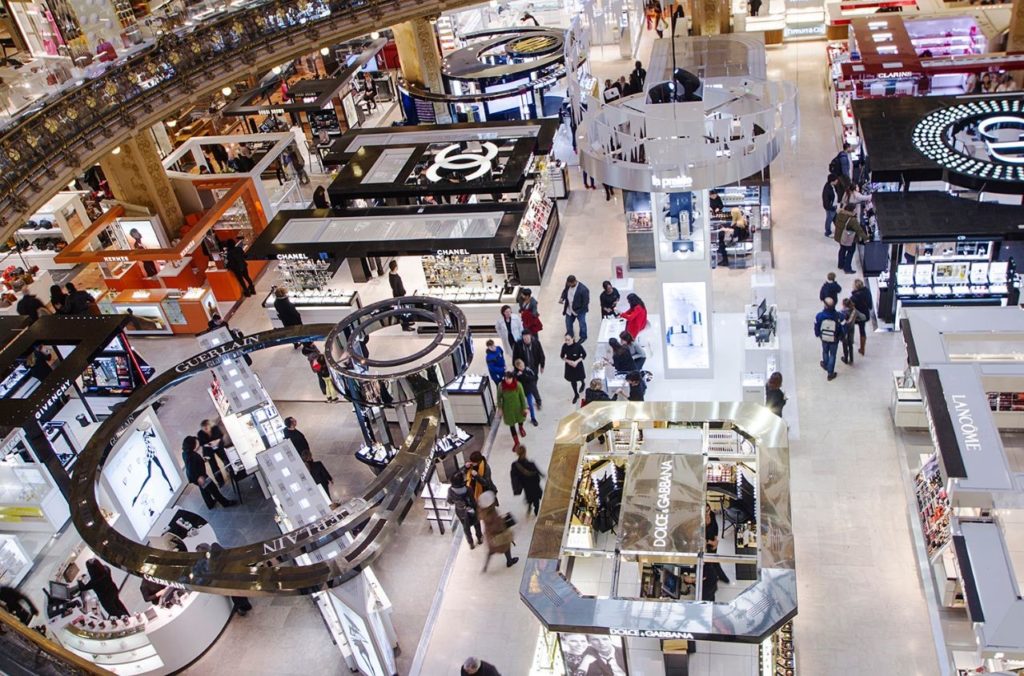 Our team will be happy to help you choose the fragrance that suits you perfectly, whether you want to wear perfume for work, romantic dates, parties or family gatherings.
We also help you find exceptional fragrances such as Serge Lutens & Narciso Rodriguez, Bulgari, Acqua Di Parma or Annick Goutal.
Coupole store – Galeries Lafayette Paris Haussman
40, Boulevard Haussmann
75009 PARIS