The finest fragrance brands at Galeries Lafayette Paris Haussmann
The Nouvelle Parfumerie is a 400m2 space located on the ground floor of the Lafayette Coupole at Galeries Lafayette Paris Haussmann that is entirely dedicated to French and international perfumery. A wide selection of fragrances from creators such as Maison Goutal, Jo Malone and L'Artisan Parfumeur are on the menu. Exceptional niche fragrances are represented by houses such as Ex Nihilo, Memo, Serge Lutens and Atelier Cologne.
Our niche fragrance brands
The Nouvelle Parfumerie at Galeries Lafayette Paris Haussmann invites its visitors to a world of new experiences centred on perfumery. Discover the perfume designers who, in addition to perfumery, create a whole series of care products and candles with incredible scents.
Juliette has a gun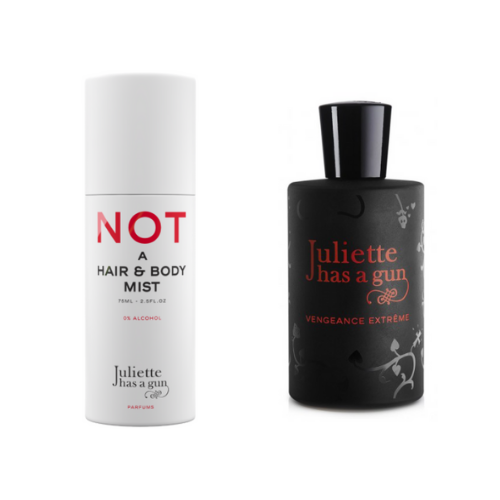 Juliette has a gun is a range of original fragrances created by Romano Ricci, great-grandson of Nina, the famous fashion designer.  Since 2006, the designer and nose has created captivating fragrances for powerful women. One of its iconic creations is Not a perfume: an original formula composed of a single 100% synthetic ingredient, without any sulphates, parabens, phthalates, mineral oils or artificial colours. A fragrance that combines mystery and simplicity, perfectly reflecting the brand's DNA.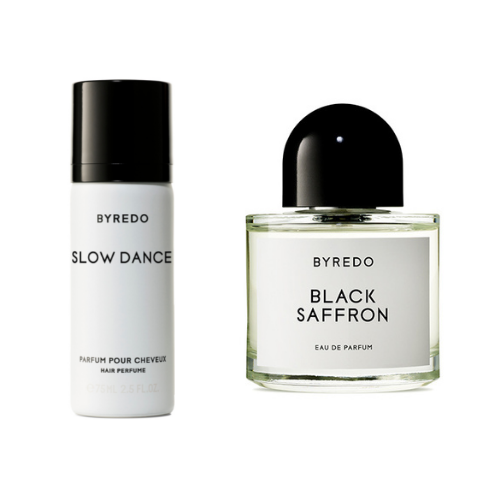 Byredo
Founded by Ben Gorham in 2006, the Swedish luxury perfume house BYREDO develops simple compositions based on natural ingredients. Its founder was inspired by his exotic trips around the world to create its now-iconic fragrances. Each of the house's creations tells a story. Tulipmania evokes the arrival of spring with fresh notes, while the woody scents of Gypsy Water are an ode to the beauty of nomadic culture.
Maison Goutal
Fall under the spell of Annick Goutal Perfumes, which became the Maison Goutal. In 1981, her first creation, L'Eau d'Hadrien, was a resounding success, and is still one of the house's best sellers today. Generous and sensual, Maison Goutal fragrances are remarkably unique. As part of its responsible approach, the house has developed refillable bottles for its iconic products.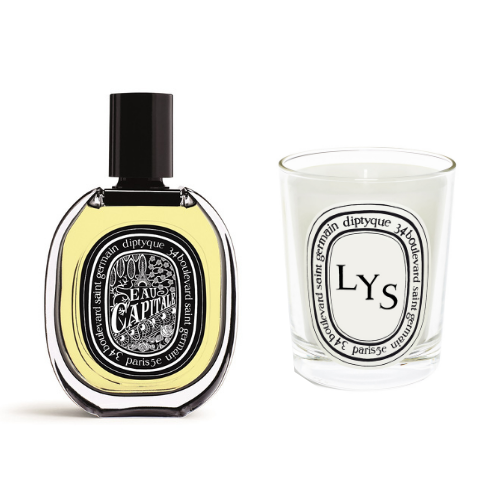 Dyptique
The Dyptique adventure began on the Boulevard Saint-Germain in Paris. Since then, the house has been shaking up the conventions of classic perfumery with its distinctive eaux de toilettes, elegant diffusers and deliciously scented candles. Every Dyptique creation—presented in the brand's signature oval packaging—is a skilful blend of precious ingredients that makes it extraordinary. The house's must-haves include the Fig Tree candle and Do Son eau de parfum with notes of jasmine and orange blossom.
Atelier Cologne
Founded in 2009, Atelier Cologne is the first perfume house to create fragrances inspired by the legendary Eau de Cologne. With its Cologne Absolue range, the French house has created a whole series of exclusive fragrances, formulated from fully traceable natural ingredients. Concentrated between 15% and 20%, blood orange and patchouli Colognes Absolues give exceptional staying power on the skin.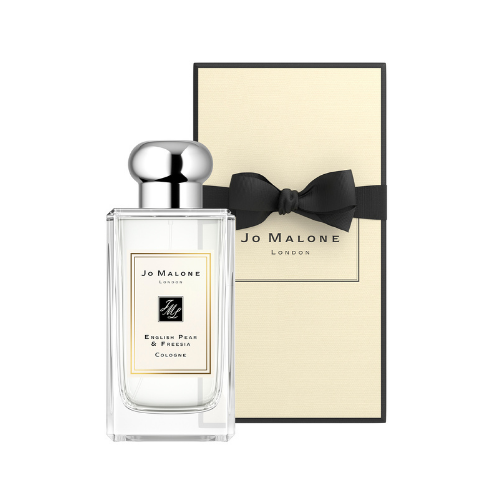 Jo Malone
Jo Malone London draws inspiration from British culture to create unique, sophisticated perfumes. Its fragrances, candles, home fragrances and bath products are all presented in black and white boxes, making them perfect to give as gifts or to keep for yourself. The brand's best sellers are Fig and Lotus Eau de Cologne and Myrrh and Tonka Eau de Cologne.
EX NIHILO
EX NIHILO is a young Parisian alternative perfumery house that offers fragrances created by Givaudan perfumers. Fleur Narcotique, Oud Vendôme, Rose Hubris and Musc Infini take you on a wildly contemporary and intoxicating olfactory journey. Look for them at the Nouvelle Parfumerie at Galeries Lafayette Paris Haussmann.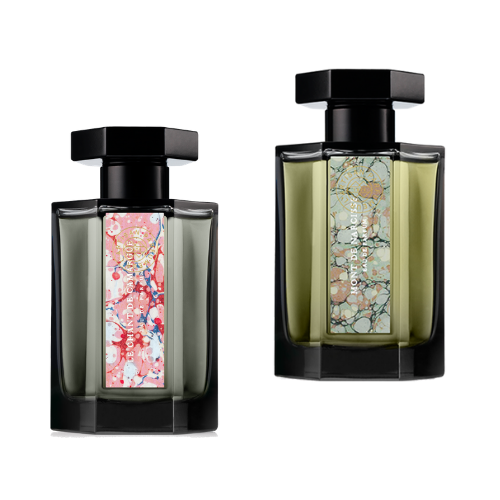 Artisan Parfumeur
L'Artisan Parfumeur perfumesremain unchanged since the company was created 40 years ago.. Created with passion and artisanal finesse, each fragrance is an olfactory journey. Brand favourites include Premier Figuier, La Chasse aux Papillons and Histoire d'Orangers.
Memo
Founded by Clara and John Molloy in 2007, Memo presents Les Échappées: a collection of 11 fragrances that draw a unique olfactory map of the world, a personal travel diary. Composed by perfume designer Aliénor Massenet, each fragrance blossoms with contrast, revealing itself in a delicate and surprising combination of raw materials. Every scent is captured in an exceptional bottle, from Cuirs Nomades to Graines Vagabondes to Ocean Leather.
You'll find the finest beauty brands on the ground floor of the Lafayette Coupole.