'Tis the season of simple pleasures: fashioning a dress out of a shirt, imagining your knitted shopping net is this season's it-bag, a basket of fruit is a picnic. Under the burgeoning summer sun, whether you're at Galeries Lafayette or at the water's edge, time slips by, stretches out and plunges us into lascivious tranquility.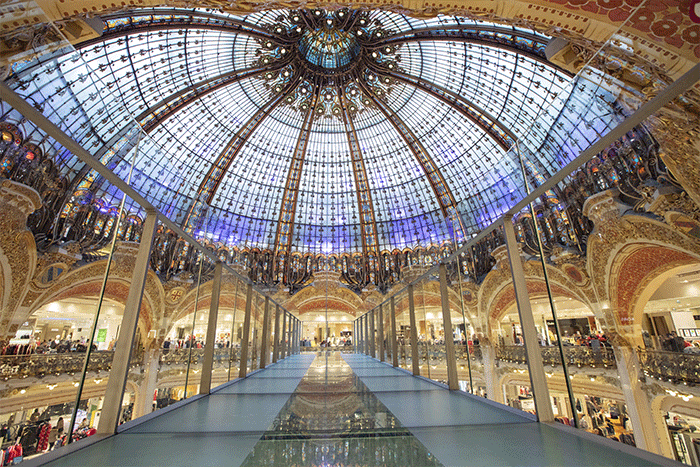 #Glasswalk
A walkway under the Dome
Suspended 16m high in the air, discover the store's most breathtaking vantage point, poised underneath the famous art deco Dome. Thrills guaranteed!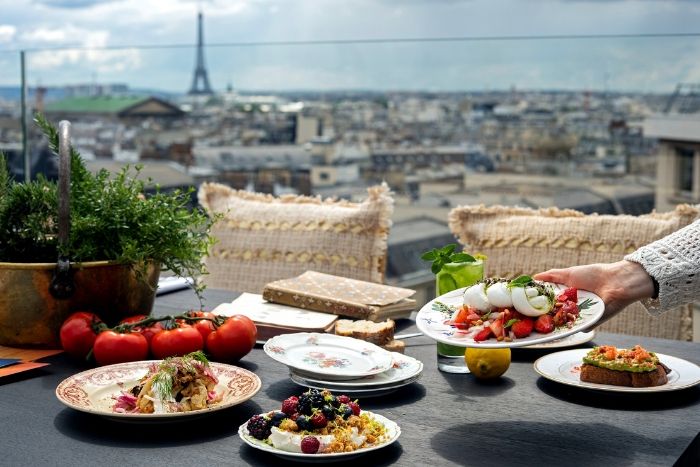 CRÉATURES
Backed by Moma Group, chef Julien Sebbag has set-up shop on the roof terrace of Galeries Lafayette Paris Haussmann to introduce CRÉATURES, a pop-up, summer restaurant that is 100% vegetarian.