Discover the Galeries Lafayette Paris Haussmann selection of brands for a feel-good wardrobe.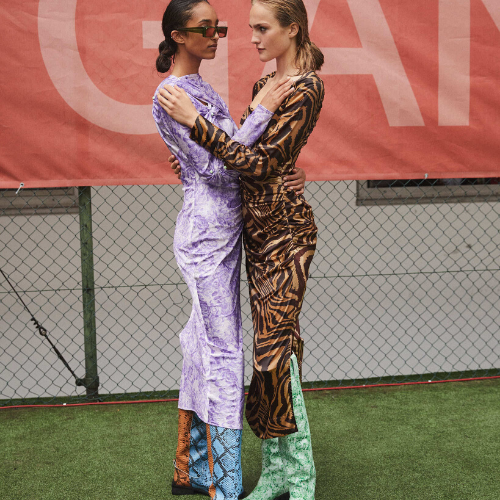 GANNI
Founded in 2000 in Copenhagen, GANNI seduces shoppers with its bold designs and items that are perfect for everyday wear. GANNI introduces a new urban elegance, a Scandinavian style with a twist thanks to its printed wrap dresses featuring rustic patterns and delectable colours. The lines are sleek, the simple shapes are unstructured, and the desire to combine a lilac pullover with a leopard-print midi skirt is an unmistakeably successful choice.
Coupole store – 2nd floor.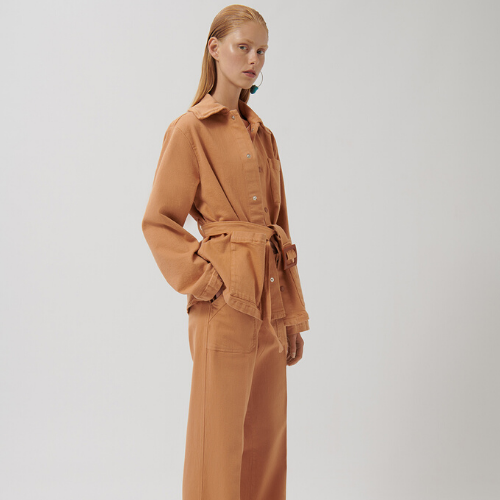 Loreak
Discover Loreak Mendian's newest collection and dive into the new season's shifting rhythms, the carefree nature of never-ending summer days, its unpredictable shades of light, and the enthusiastic energy that inspires the brand. This intimate explosion is reflected in the intricate range of colours, where vibrant oranges and blues meet shades of khaki and ecru. For women, the brand offers chic blazers, extra-large outdoor clothing, and silhouettes such as palazzo and flare trousers as well as midi skirts and dresses — all of which embody its classic spirit but with a purely contemporary touch thanks to contrasting neon accessories.
Coupole store – 2nd floor.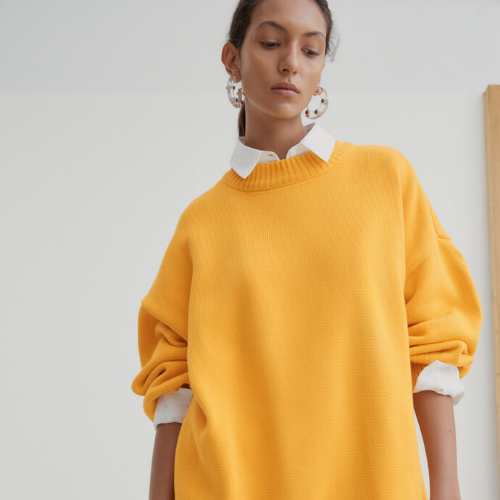 KOWTOW
Inspired by the work of Kitty van der Mijll Dekker, Constantin Brâncusi, Jean Arp and Charles & Ray Eames, the collection celebrates fun shapes and colours. Kowtow uses natural pigments and new shades, which reflects the brand's core values: sustainability and respect for our planet. This year, the collection expresses a new textile dedication to craftsmanship with the introduction of hand-knitted items. Made from New Zealand, mohair and alpaca wool, each item of clothing is hand-knit.
Coupole store – 2nd floor.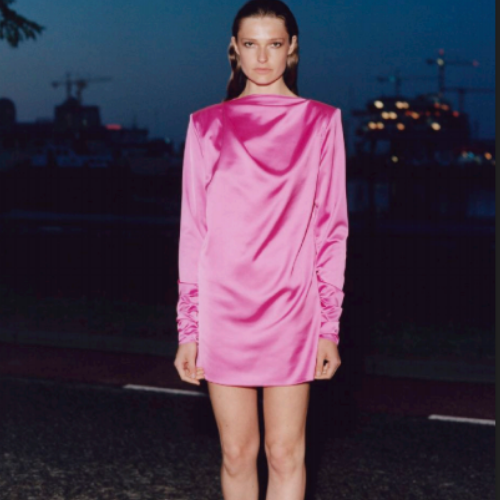 GAUGE81
The new Gauge81 collection embodies calculated sobriety and femininity. It features touches of colour and glamorous evening wear. Undeniably fun, this collection alludes to the sexy appeal of 90s no-hassle attire in a fresh and quirky way. Minimalist, fun, bold, risqué… and feminine, always. The collection represents a new unique approach to the retro style that plays with contrasting shades and shapes.
Coupole store – 2nd floor.
Exclusively at Galeries Lafayette Paris Haussmann.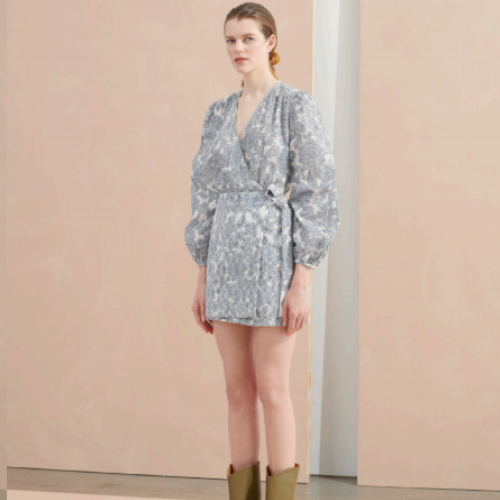 SAMSØE SAMSØE
This new collection brings to mind the principles of modern Danish design, characterised by sleek lines. Scandinavia's subtle modernism is reflected in clothing with functional, sporty cuts. Samsøe Samsøe is committed to manufacturing clothes from natural fabrics, which gives the creations a high quality and an innovative look.
Coupole store, 2nd floor.