"I like the idea that when a woman wears Rouje, you notice the woman before you notice what she's wearing"
The Rouje universe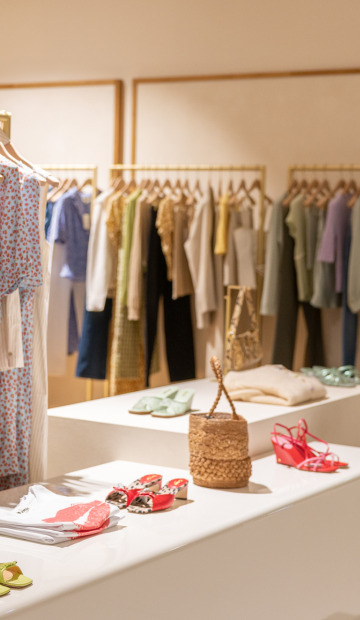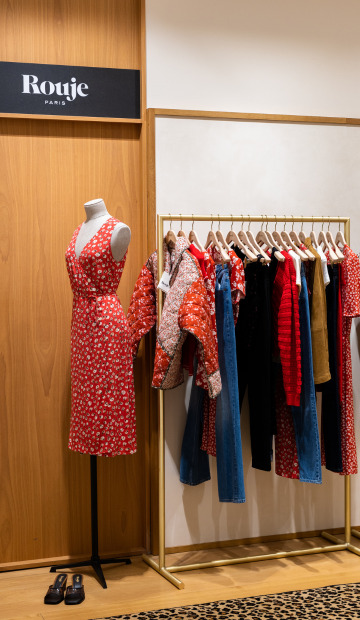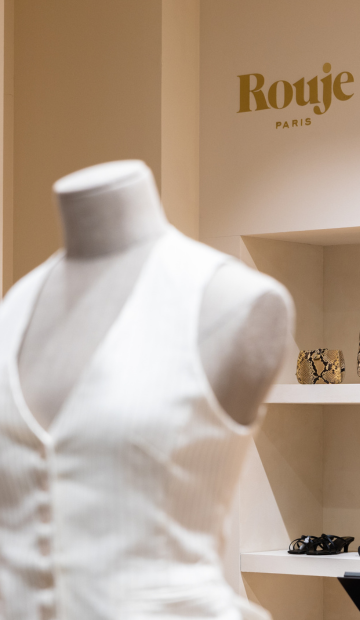 Launched in 2016, Rouje is a love letter to all women. The brand reflects the founder and artistic director's penchants and vision, offering a unique women's wardrobe that transcends the seasons. Rouje is born out of its designer's inspirations and desires, with help from a tight-knit group of creative friends.
Jeanne Damas
Fiercely passionate about women and their bodies, Jeanne Damas seeks to accentuate every feature of the female form, with Rouje's cuts more suggestive than revealing to create an element of mystery and leave plenty to the imagination.
Raised in the kitchens of her parents' restaurant near Bastille, it was in the studio of her neighbour, fashion designer Nathalie Dumeix, where she honed her creative eye and developed her desire to create clothing for every woman.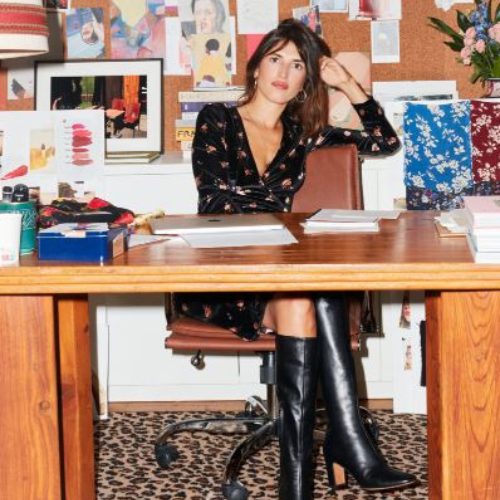 "Life in Rouje means applying lipstick with your fingers, hitching up your skirt to bronze your legs in the sunshine or wearing a dress to cycle in and jeans on a night out. Surrounding yourself with beautiful things and people from different backgrounds – and missing your stop because you're lost in a book."
Timeless collections
In contrast to fast fashion, Jeanne Damas aims to raise awareness about the fashion industry's impact on the environment through her collections – as well as her own efforts to offset this impact. This includes prioritising local know-how and using upcycled or certified sustainable materials.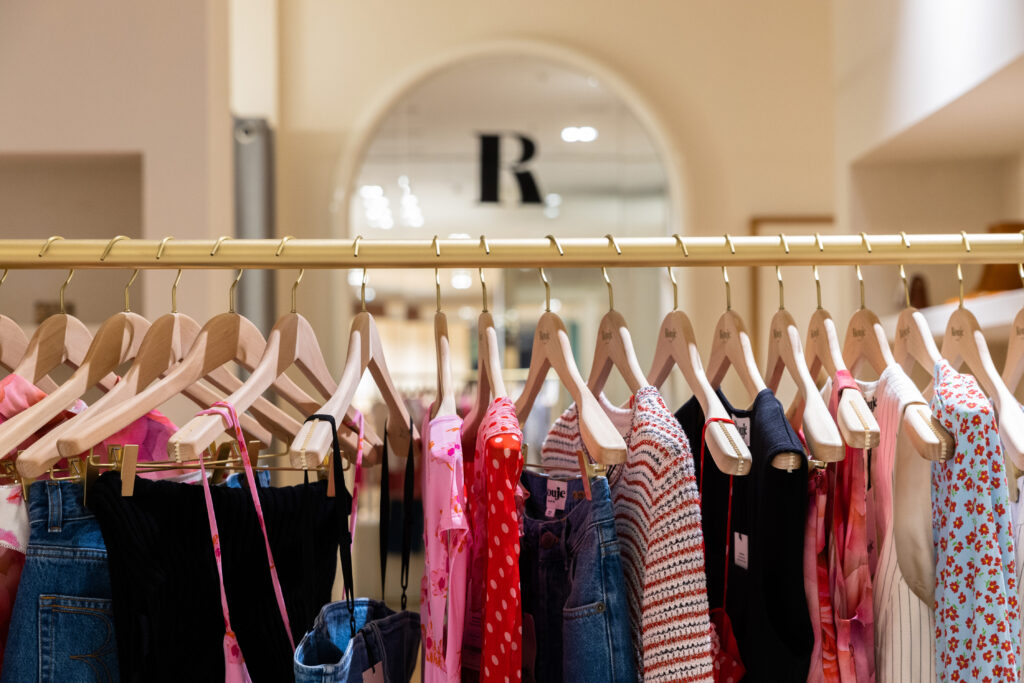 The designer creates and reinvents her dream wardrobe season after season, shining a spotlight on both modern and vintage stand-out pieces as well as featuring prints for a fun, cool touch. 
LES FILLES EN ROUJE
available in-store soon
Created by Jeanne Damas, discover products made from natural ingredients with several ranges available: hair, facial care and cosmetics.
Arriving soon on the 3rd floor of Coupole.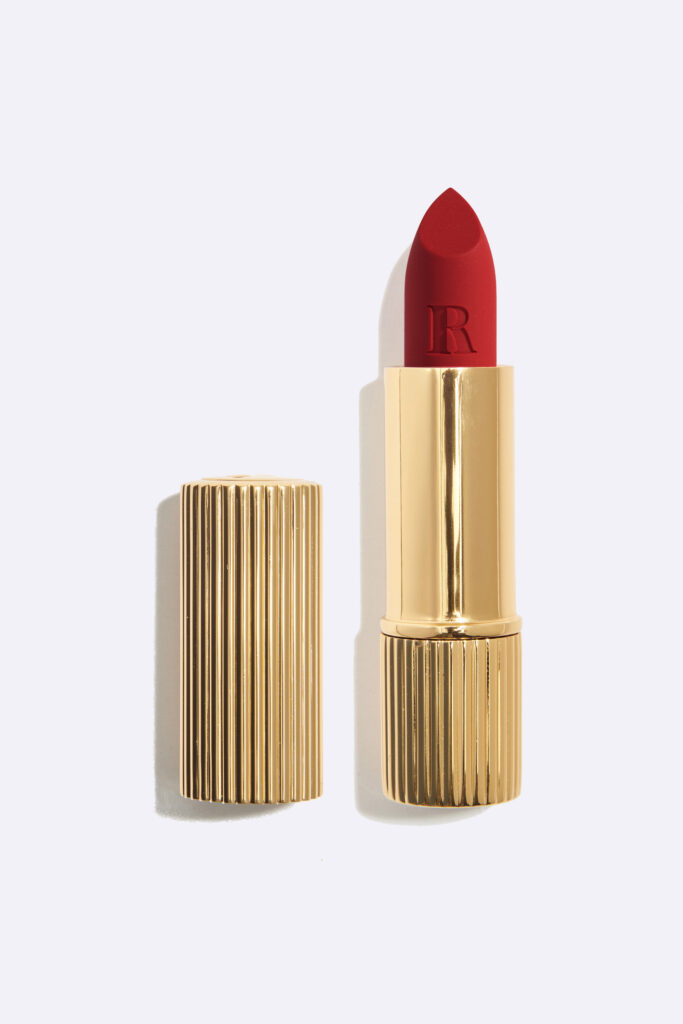 Coupole store – 3rd floor