The best responsible clothing brands for women
Go for Good is Galeries Lafayette's movement for responsible and committed fashion, which today brings together more than 700 fashion, accessory, décor and beauty brands. Through this label, Galeries Lafayette selects its partner brands on the basis of three fundamental criteria: protecting the environment, social development and local production. For women's eco-responsible fashion, you'll find a whole selection of clothing that is made from organic cotton or OEKO-TEX certified. Go for Good also means collections made in France and vegetable tanning. The Go For Good revolution is here!
Our responsible fashion brands for women
With Go for Good, women's fashion is becoming committed and responsible. As the seasons go by, many brands and new labels are joining the movement with the common goal of shaking up fashion. Both online and in-store, brands that are part of the Go for Good selection ensure a clean wardrobe. This is a significant manufacturing and marketing process for many well-known brands such as Vanessa Bruno, which uses recycled materials, and Ganni and Leon & Harper with their organic cotton collections. Wait no longer to discover the finest upcycling, responsible and committed brands at Galeries Lafayette Paris Haussmann.
Les Récupérables
Les Récupérables is an eco-responsible, committed brand that produces its clothing from leftover fabric. Household linen, materials collected from industry participants, at Les Récupérables, everything is kept! The creations of the label founded by Anaïs Dautais Warme are made in a workshop that promotes French quality and craftsmanship. Coats, shirts, tops, jumpsuits, skirts, sweatshirts and even kimonos are part of this elegant, retro wardrobe that is committed to fairer, more innovative fashion.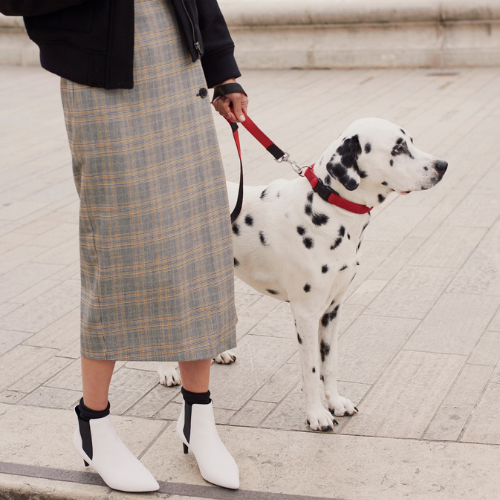 La Redoute Collections
For several seasons, La Redoute Collections' creations have promoted sustainable development. Organic cotton, short supply chains, zero waste: these are some of the initiatives supporting committed and responsible fashion. La Redoute Collections' lines reflect the latest fashion trends while respecting the planet. Their coats, jackets, jumpers and accessories are made to last.
Patine
Patine is all about eco-friendly feel-good clothes of incredible quality. The French label manufactures its creations only in Europe to limit its carbon footprint and in small quantities to avoid overstock. The printed T-shirts like the Willie that have made the brand so successful, the sweatshirts and the denim pieces are crafted from natural materials like Tencel and Lyocell, fibres made from Eucalyptus trees. The brand is constantly evolving, developing and testing new materials and innovative techniques every season for more eco-friendly fashion.
Reiko
Founded in 2011, Reiko is the must-have trendy trousers brand for cool style in any situation. With a more eco-friendly approach in mind, the French brand has created its first eco-responsible collection: Rebirth. This capsule offers a range of products with a reduced ecological footprint. Recycled materials and organic cotton are used for ever more responsible denim fabrics. For its Rebirth range of modern denim trousers and well-cut jackets, Reiko uses innovative machines and processes certified as Water & Energy Conscious.
Thinking MU
Founded in 2012, Thinking Mu is a label that promotes ethical fashion with its collections drawing inspiration from nature, crafts, sports, music and the world. Each season, Thinking Mu introduces new graphic creations made of organic materials: hemp, cotton, merino wool and cashmere. The collections include printed jackets, logo t-shirts and psychedelic trousers; so many colourful pieces for a strong style. The Barcelona label also uses recycled polyester from plastic bottles and EcoVero, the most eco-friendly viscose fibre on the market. An ethical and sustainable wardrobe that doesn't compromise on style.
Wrangler
Wrangler is redefining the standards of the denim industry, one of the most polluting in the textile sector. For the past 10 years, the denim brand has been using more sustainable production methods, such as its foam-dyed jeans to reduce water and energy consumption. The clothing is made in a responsible Indian factory that protects its workers. The American brand is committed to providing elegant clothing and responsible fashion that will last through the seasons without harming the planet.
Sessùn
For over 20 years, Sessùn has created unique, feminine fashions that play with shapes and materials. Printed jackets, romantic blouses and classic jeans make up this complete wardrobe for the city dweller who is always on the lookout for the latest fashion trends. In line with an eco-responsible approach, the French brand is focused on people and built around choices intended to ensure increasingly committed fashion. From recycled materials to the use of EcoVero fibre, vegetable leather tanning and French manufacturing, Sessùn is fully committed without compromising on style.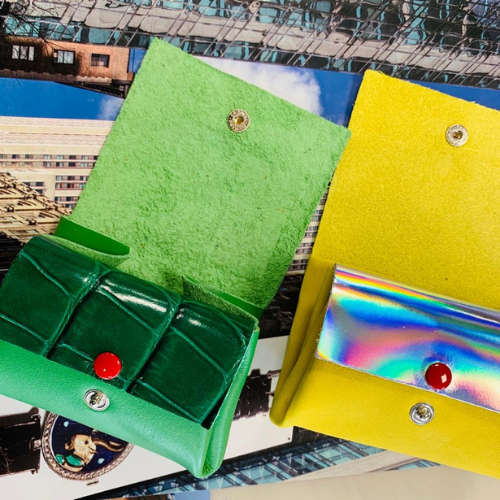 Bandit Manchot
Bandit Manchot is a 100% French leather goods brand that was created in 2010. From shopping bags to wallets and even leather postcards, each creation is made from upcycled leather. The brand's three designers buy leather from the end of the run from leather goods workshops and tanners to give it a second life. Bandit Manchot creations are made in Graulhet, the former leather capital of the Tarn department in France.
Herbert Frère Soeur
Herbert Frère Soeur is a French leather goods brand that promotes fair prices and has 100% control over its production in its family workshops between Paris and Fougères. The made-in-France collections of unmissable essentials include bags, belts and small leather goods for everyday use. The tanning process is carried out in Italy with oak and mimosa bark, using the vegetable tanning process to give the leather that authentic look.
Toasties
Toasties is a brand launched by Maria Lye in 2016 that creates accessories using offcuts and surplus stock from French luxury houses. Toasties creations combine upcycling, design and commitment. Toasties is a festival of bucket hats, berets, wallets, fanny packs, slippers and mittens in a palette of pop colours! The brand's iconic piece is sheepskin insoles to slip into your shoes for maximum comfort.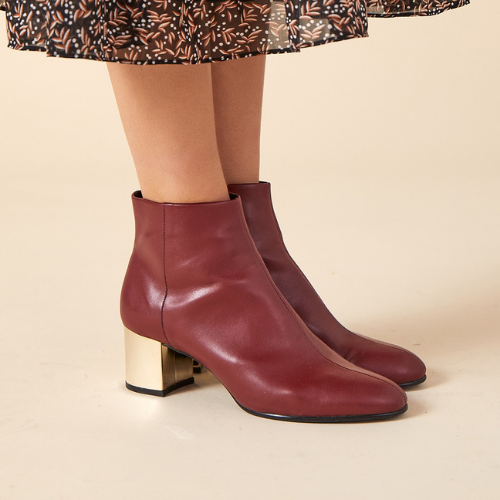 Studio Céleste
Studio Céleste was created out of the simple desire to bring together style and meaning. A poetic celebration of femininity, Studio Céleste shoes are designed without any animal products. The creations are certified vegan by the Peta label. Desirable, responsible and affordable, Studio Céleste footwear is taking great strides in changing the fashion world.
Good News
Good News is the clean, feel-good British brand to watch. Each pair of shoes is made with recycled rubber soles, organic cotton and woven fabric and a recycled eco-lite insole. Committed to ethical practices, Good News collaborates with numerous organisations. We like the thick soles on the designs, which are available in high or low versions and in many colours and patterns for a unique style. The fun, colourful, affordable collections are popular with fashionistas all over the world.
Take a time out in your shopping marathon and treat yourself to a gourmet mini-break at Coutume.