The Galeries Lafayette Paris Haussmann Watch Department
Located on the ground floor of the Lafayette Couple, the Galeries Lafayette Paris Haussmann Watch Department brings together the most renowned French and international watchmakers. Watches are eternal jewels, true objects of desire. They are admired and collected like works of art. With the many shapes, styles and colours available, the hardest part will be choosing from the models on display in this corner that celebrates watchmaking.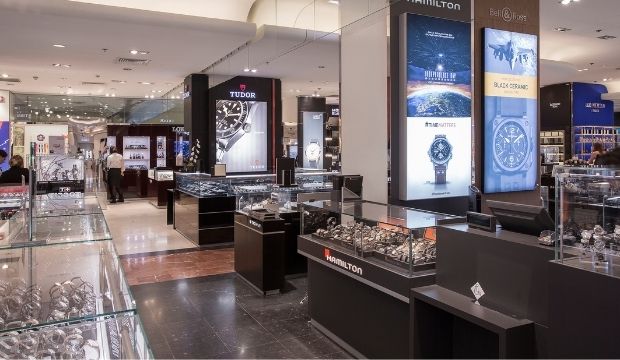 The finest watch brands
Discover a variety of watch models from the leading watchmaking houses here. Fashionable men will opt for automatic watches that run on regular wrist movement for a decidedly vintage look, while athletic types will choose diving watches that are water resistant to over 100 metres. The wristwatch or jewel watch will suit trendy women who love having the latest styles. For timeless elegance and a watch that will last through the years, discover the mechanical, hand-wound models that are already popular with purists and collectors. Smart watches are the latest trend. These high-tech gems are causing a stir with the new, ultra-connected generation.
Tissot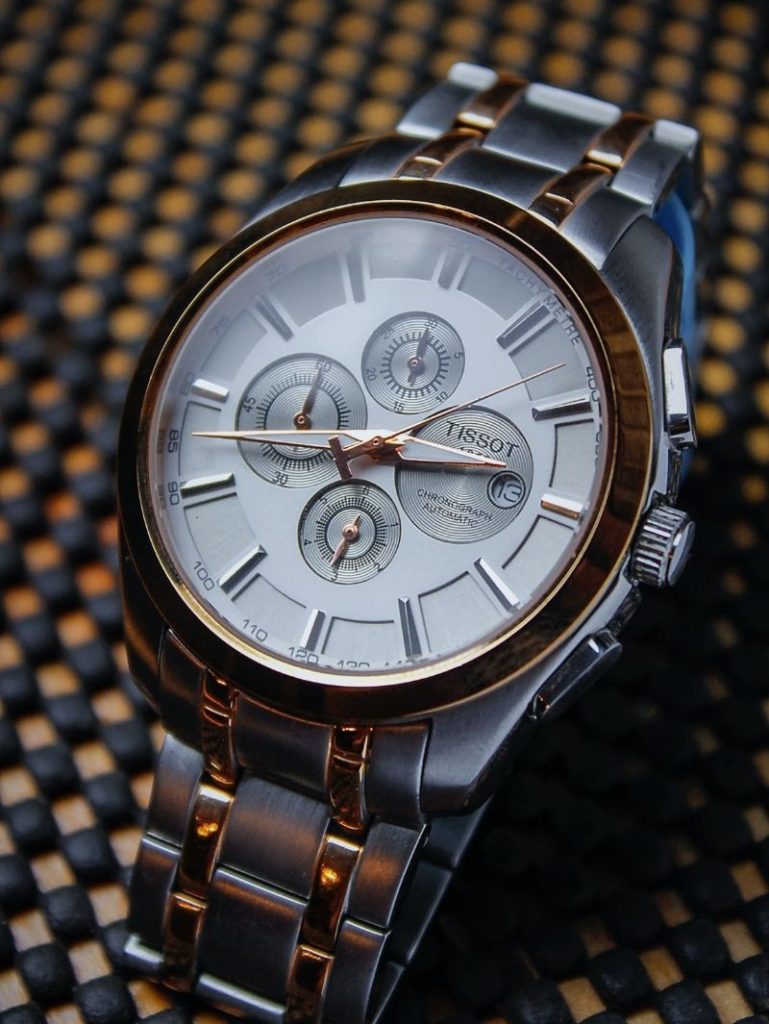 Tissot holds a prominent position in the list of the world's most luxurious watches. The over-160-year-old Swiss watchmaking company continues to surprise with its excellent watches. Boasting unrivalled Swiss expertise, Tissot watches stand out thanks to their meticulous design and noble materials. These exceptional jewels are available in several already iconic collections, such as the T-Classic range, Heritage watches designed in a retro style, and the T-Sport line for all kinds of athletes. Buying a Tissot watch means choosing Swiss quality, tradition and timeless elegance.
Swatch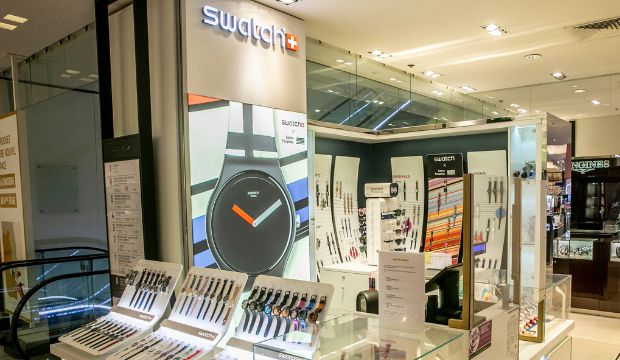 Since it was created by Nicolas G. Hayek in 1983, Swatch has been shaking up watchmaking conventions with its provocative, colourful, innovative models that continue to surprise. A combination of modernity and traditional Swiss craftsmanship, Swatch watches for men and women are characterized by vibrant collections of distinctive watches for the whole family. Every year, the Swiss company collaborates with various contemporary artists, creating a series of exclusive, limited edition watches. Swatch watches are divided into seven distinct families: Swatch Originals, Swatch Irony, Swatch Skin, Swatch Beat, Swatch Bijoux, Swatch SISTEM 51 and Swatch Bellamy. And we can't forget the most famous Swiss children's watch: the Flik Flak, which makes learning to tell time fun.
Tag Heuer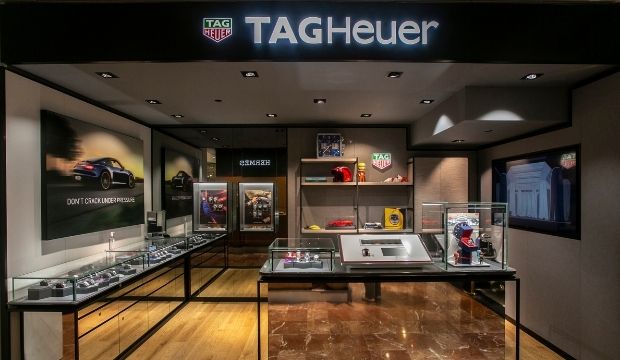 Tag Heuer is one of the pioneers of watchmaking, especially thanks to its Carrera, Link and Formula One collections. The Swiss company is known for its collections of sports watches, luxury watches and chronograph models for timekeeping. Since 1860, Tag Heuer has combined technical innovation and contemporary design to create watches of legendary status inspired by the automobile world. The sleek, elegant, anti-conformist Tiger Monaco Calibre Heuer 02 automatic is one of the company's iconic models, along with the Aquaracer Calibre 5 automatic and the Formula 1 41mm. Prestigious watches that can be passed down from generation to generation.
You'll find the Watch Department on the ground floor of the Lafayette Coupole