The pop-up
Bottega Veneta is hosting a pop-up at Galeries Lafayette Paris Haussmann to mark the launch of the first collection by its new creative director, Matthieu Blazy. Taking the brand back to its fundamentals, the new collection builds on the past to accomplish the present and look to the future.
Revealed in February 2022 at Milan Fashion Week, standout pieces from this collection include trompe l'oeil leather pieces, printed to look like a classic pinstripe shirt, faded demin jeans or a simple white T-shirt.
When it comes to the accessories, the return of classic woven leather bags to modern designs is a statement of elegant simplicity from the Italian house. Bottega Veneta's intrecciato weaving technique was introduced by Matthieu Blazy on boots and not just on handbags.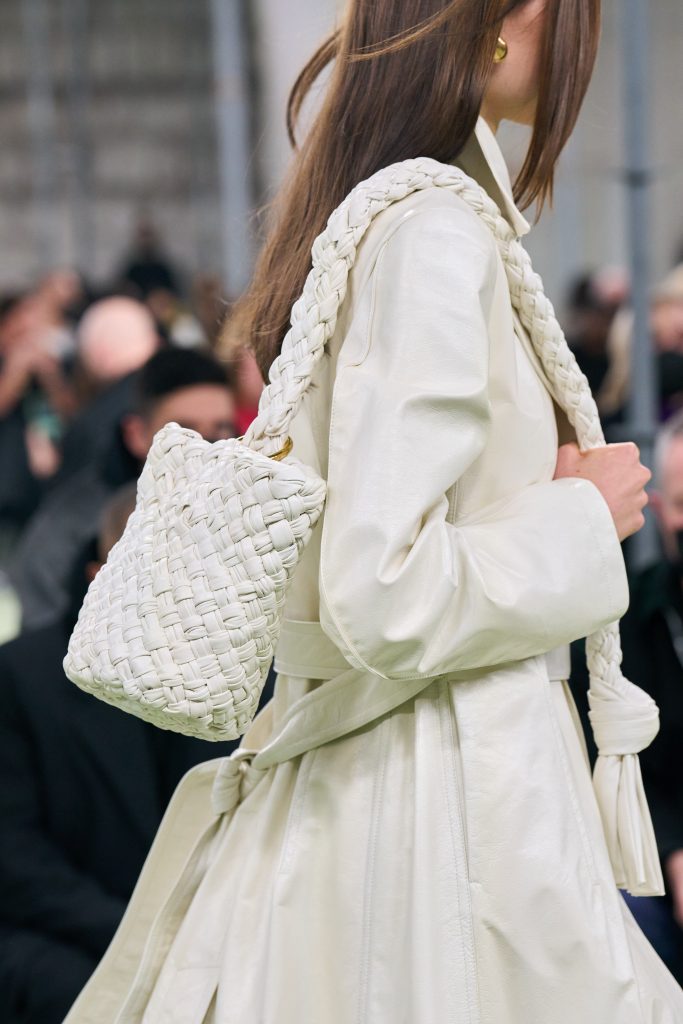 At the Autumn/Winter 2022 show, he also presented a new handbag for Bottega Veneta: the Kalimero, a bucket bag made of pleated leather. For Blazy, the most important thing was to be able to demonstrate the talent of Bottega Veneta's leather craftsmen. These new iconic pieces will be available at the ephemeral space located on the ground floor of Galeries Lafayette Paris Haussmann.
The brand
Founded in Vicenza in 1966, Bottega Veneta celebrates individuality, innovation and craftmanship. A brand with Italian roots but a global outlook, it places the emphasis squarely on creativity. An inclusive brand designing genderless collections, Bottega Veneta is as much about emotion as it is about originality.
Coupole Store – Ground floor