A major first that will see the department store stage an energising and optimistic event, turning the spotlight on emerging and iconic brands whose vision is to promote creative and original forms of self-expression.
Fashion is embracing the emergence of a more inclusive offering, spanning a full range of body shapes and skin tones. Blurring the boundaries between masculine and feminine, several brands are exploring gender-fluid clothing. Lingerie is adapting more closely to individual needs with a range of innovations.
For this new season, the department store for everyone is encouraging everybody to embrace who they are, and to find the right balance for mind body and soul. Spearheading a Wellness Revolution, Galeries Lafayette is the first department store to devote an entire floor to physical and mental health.
Everybody event guests
Ester Manas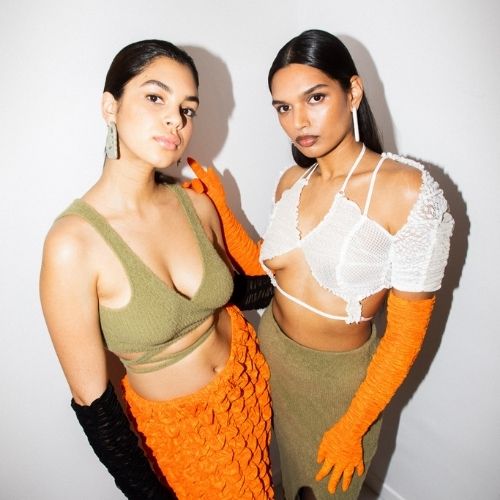 This eponymous brand founded by Ester Manas and Balthazar Delepierre creates sustainable, innovative and inclusive clothing for women. The pieces are designed for diverse women and shapes, available in sizes 34 to 50 – a smart sizing approach that reflects the thinking behind the brand: "Your body shouldn't have to adapt to your clothes".
Coupole store – First floor
More information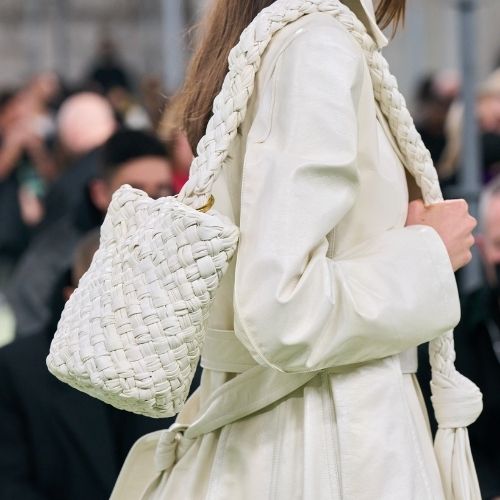 Bottega Veneta pop-up
A brand with Italian roots but a global outlook, it places the emphasis squarely on creativity. An inclusive brand designing genderless collections, Bottega Veneta is as much about emotion as it is about originality. From 31 August to 11 October, the Kalimero bag, the Intreccio thigh-high boots and other new iconic pieces unveiled
during Milan Fashion Week in February 2022 will be available at Galeries Lafayette Paris Haussmann.
Coupole store – Ground floor
More information
Pop-up Lacoste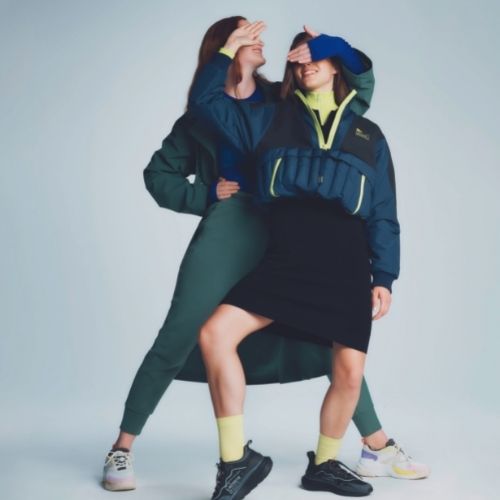 This year marks a creative milestone for Lacoste, which is showcasing an original new look designed as a stylish sports-fashion uniform. The new Lacoste sports-fashion look is available at the Galeries Lafayette Paris Haussmann from 21 September to 9 October 2022.
Coupole store – Ground floor, Lafayette door
Everybody event news
The Wellness Revolution
Looking after ourselves, inside and out, has become a key concern shared by more and more people. This heightened sensitivity to self-care and reconnecting with ourselves is a (r)evolution that centres on finding the right balance for mind, body and soul.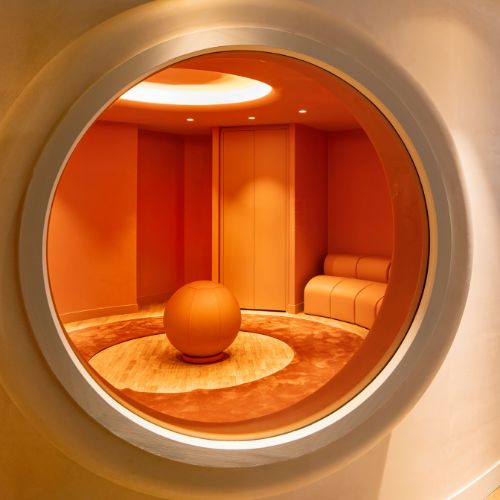 Located inside the main building of the Galeries Lafayette Paris Haussmann store, the Wellness Galerie serves as a lifestyle hub, bringing together manual therapy experts, adapted fitness classes, cutting-edge beauty treatments, technical and eco-friendly sportswear collections, wellness-oriented conferences and even a healthy café.
Coupole store – Lower ground floor
Sisterhood & Club Couleur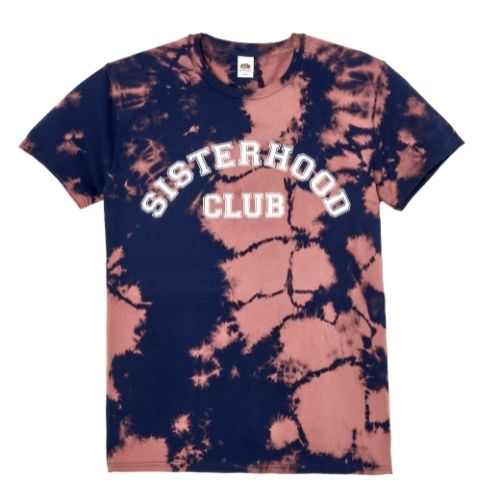 Club Couleur has been working with designer Elsa Wolinski since arriving at Galeries Lafayette in September 2021, in order to invent new ways of conveying messages through clothing. This autumn, Elsa is launching Sisterhood, her own sustainable and ethical brand, while continuing to collaborate with Club Couleur.
An exclusive capsule featuring messages that are close to Elsa's heart, designed as a tribute to Katharine Hamnett, pioneer of the slogan
t-shirt. Club Couleur and Sisterhood are donating the profits from this collection – created to celebrate women and their infinite strength – to Fondation des Femmes, France's leading non-profit that fights for gender equality and an end to violence against women and girls
Coupole store – 3rd floor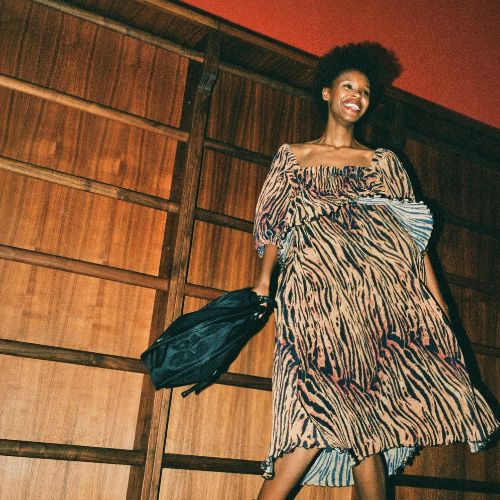 Ganni
Danish brand Ganni has been promoting the spirit of Scandinavian fashion around the world for 14 years. Helping to make fashion more universal and more sustainable, it is representing its size-inclusive collection at Galeries Lafayette as part of the Everybody event.
The collection is made up of eco-friendly ready-to-wear pieces, available in sizes up to 52. All the clothes are tested during
the development phase to verify their flexibility and ability to adapt to all body shapes.
Coupole store – 2nd floor
Never Fully Dressed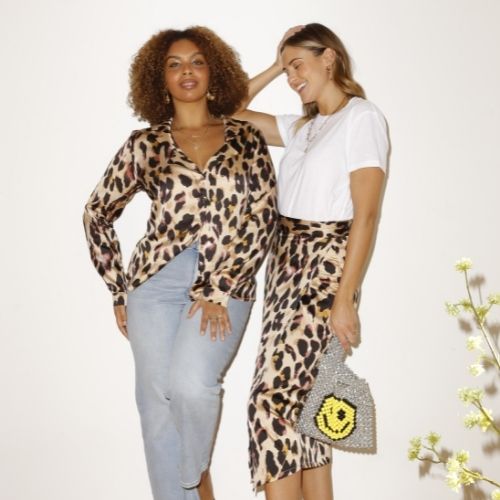 Never Fully Dressed designs pieces for all body shapes, all styles and all occasions, featuring bright prints and stunning cuts. Thanks to its "Curve Fashion" line, everyone can find clothes to fit and flatter with this inclusive and contemporary women's clothing brand, available in sizes from 32 to 52.
Magasin Coupole – 3ème étage
Inclusive lingerie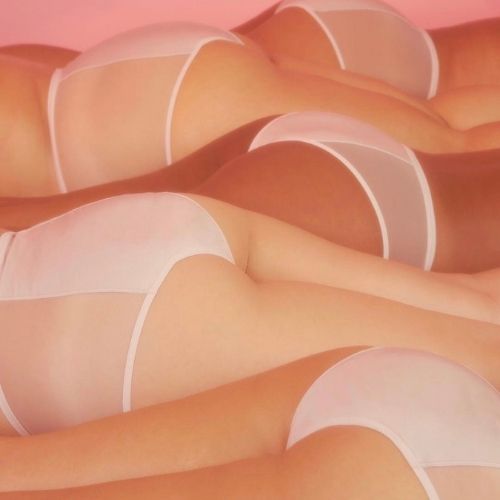 The lingerie department on the second floor of the Coupole store features a wide range of inclusive, creative and innovative brands. This bold new-generation offering includes items to fit a wide diversity of body shapes and skin tones, providing a confident, feel good response to everyone's needs.
Coupole store – 2nd floor
More information