During these unusual times, restaurant dining has been replaced by cosy nights in for two with 100% homemade food. Just a stone's throw from the Palais Garnier opera house, Galeries Lafayette Paris Haussmann's fine food store, Le Gourmet, stocks a wealth of delicious dishes and prestigious products that are sure to make any romantic dinner you may have planned extra special.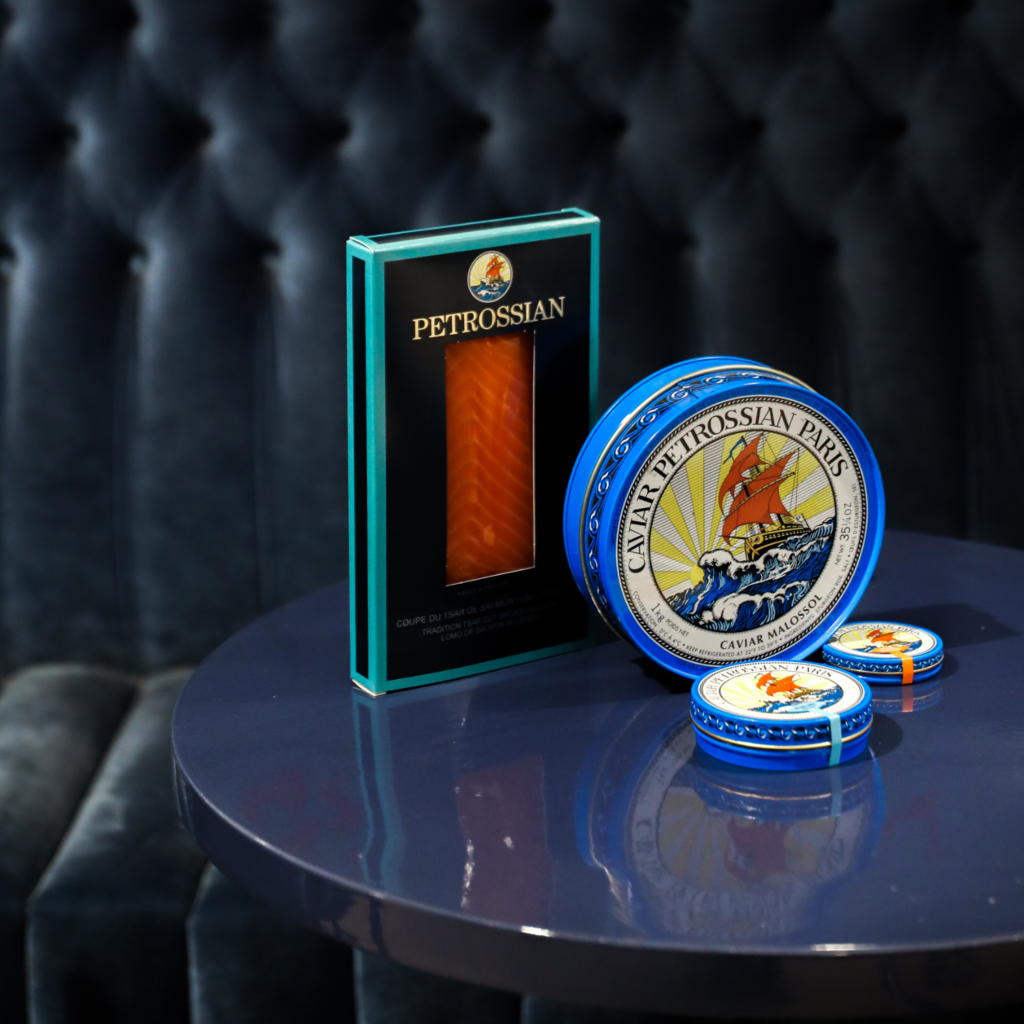 Petrossian
A French family business founded in 1920, Petrossian also has a dining-boutique on the ground floor of Le Gourmet. The counter stocks all of the company's flagship products, including its hand-sliced smoked salmon and an exceptional selection of caviar. Ossetra, Daurenki, Baeri Baïka, Sevruga or Beluga, every variety is available to buy here, for every gourmet palate to enjoy.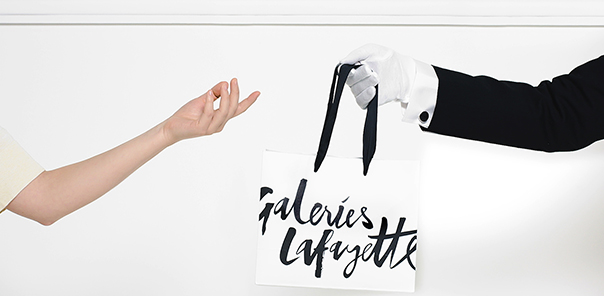 Maison de la Truffe
Maison de la Truffe has been considered the "jewel in the culinary crown" for fine food lovers, ever since it was founded in 1932. It offers different varieties of truffles and derived products. Whether finely flaked, in chunks or peeled, truffle and its distinctive taste gives dishes a real boost, elevating even the simplest of meals. Simplicity is the golden rule when seeking to enjoy truffle and all of its nuances, and not hiding its aroma under complicated combinations. So, adding it sparingly to fresh pasta dishes or homemade risotto is a must for any romantic evening in.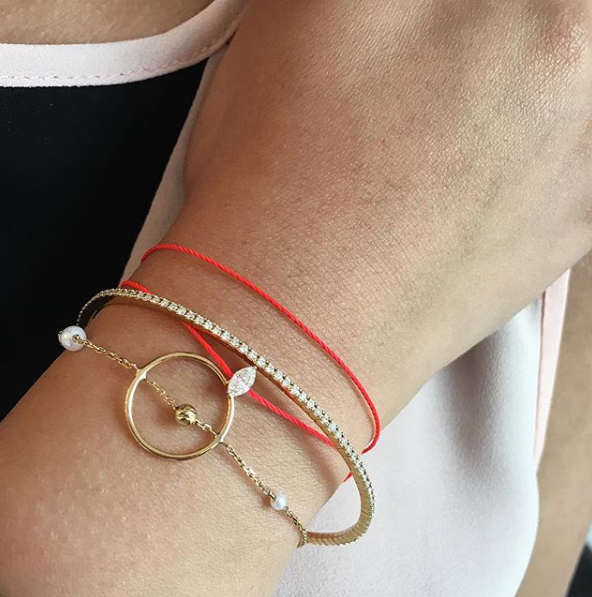 Maison Dubernet
Maison Dubernet has been making its flagship product, foie gras, using only the most artisan traditions since 1864. On the lower floor of Le Gourmet, its counter has a large selection of duck and goose foie gras, cuit or mi-cuit, classic or with truffle, presented in beautiful jars. With its typical flavour, creamy texture and perfect seasoning, this special product of Maison Dubernet is an essential for your festive table this season…and for those candlelit dinners, too!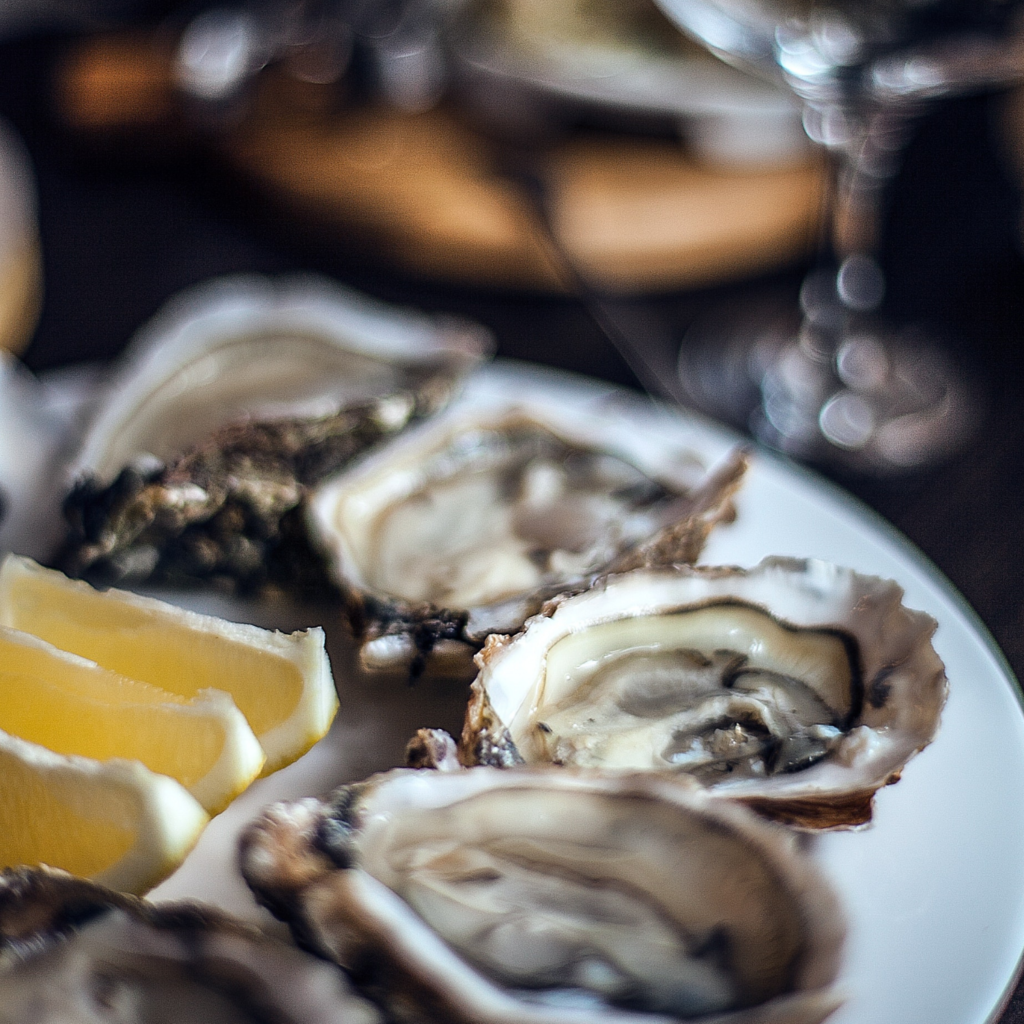 Fish Point
On the lower ground floor of the store, Fish Point promises an iodised, maritime escape in the heart of Le Gourmet. This fish, shellfish and crustacean stand will delight any seafood lover. For candlelit dinners, why not order a King Crab, half-crab, lobster or langoustine dish? The must-have? A magnificent seafood platter comprising a selection of oysters, prawns and whelks. Washed down with a delicious Chablis from Duclot La Cave, of course!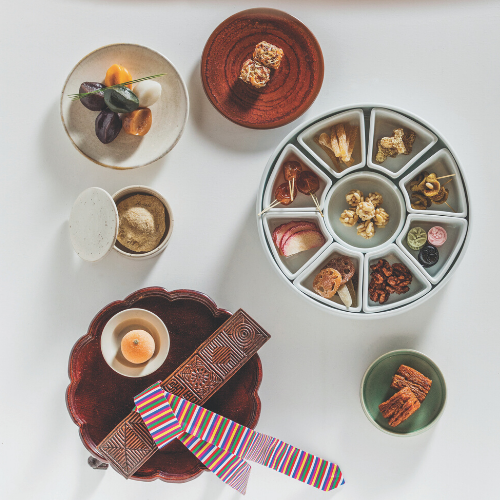 Duclot La Cave
Located on the 1st floor of Le Gourmet, Duclot La Cave isthe number one destination for wine lovers. With 2500 labels, spanning a surface area of 450 m2, it houses an exceptional range of grands vins from Bordeaux, Loire Valley, Champagne and other French regions, world wines and spirits, all the while fostering the spirit of a local wine merchant. A spectacularly designed Champagne cellar presents the biggest names: Ruinart, Dom Pérignon, Tattinger… The perfect accompaniments to any romantic dinner.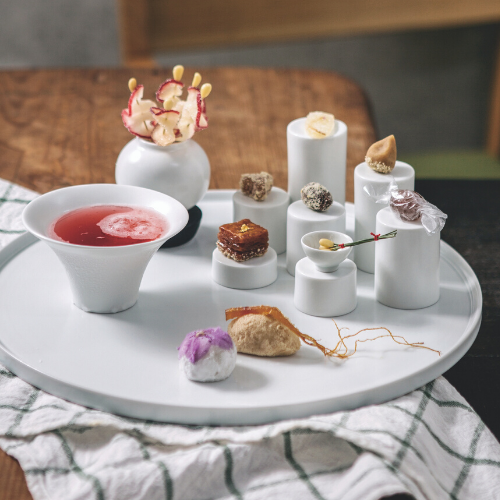 Pierre Marcolini
From amongst its 150 products on offer at Pierre Marcolini (including ganaches, pralines, chocolate tablets, truffles, marshmallows and other types of chocolate bars) there is one in particular that is perfect for a romantic dinner: the Raspberry Heart. Created exactly 20 years ago, it is the company's iconic product. A delectable metaphor for romantic sentiments, this heart-shaped tidbit contains a dark chocolate ganache tinged with raspberry fruit and the zing of lemon zest. It is also available in other mouth-watering flavours including Praline Nougat and Salted Caramel.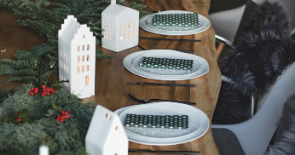 Pierre Hermé Paris
Despite the winner of Best Pastry Chef in the World 2016 building his success upon his infamous macaroons, which he makes in increasingly original flavours every season, the Master of Sweet Treats also offers an array of truly delicious cakes and pastries: Ispahan, Plaisir Sucré, 2000 Feuilles and more! Visit the ground floor of the Le Gourmet store to explore the stunning creations of this world-renowned chef.
With the Mes Galeries loyalty card, you can enjoy free home delivery of your food shopping with no minimum purchase value!