A REVELATION OF THE GALERIES LAFAYETTE'S ARCHITECTURE THROUGH LIGHT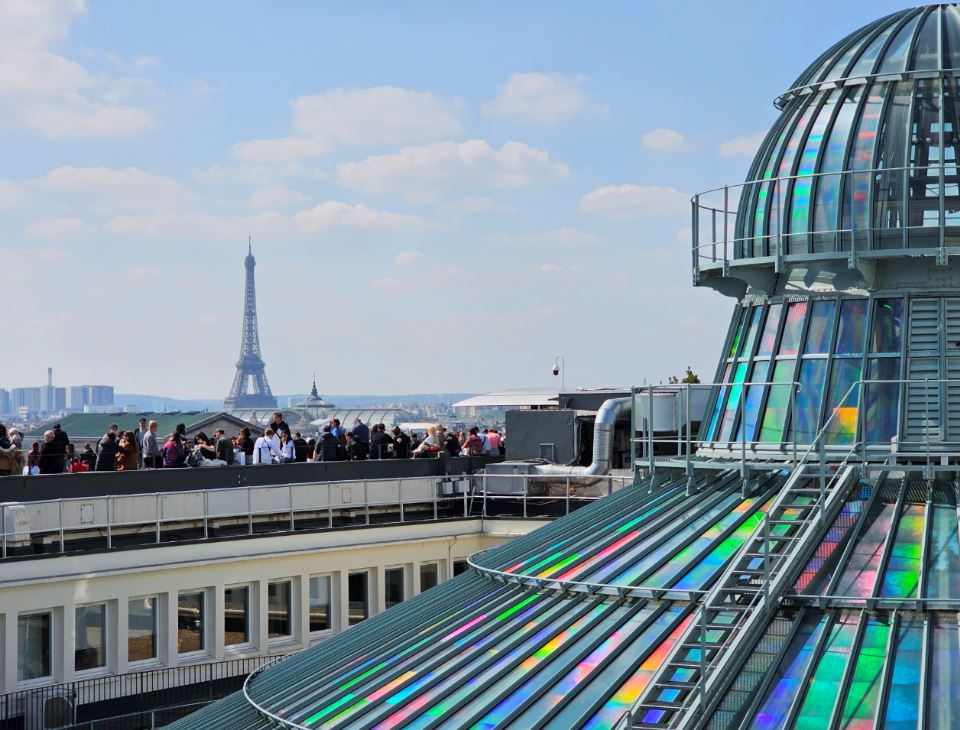 By covering the dome of the historic dome with a film that diffracts the sun's rays into an infinite number of colours, Kimsooja creates new and ephemeral luminous landscapes on the exterior surfaces and in the interior spaces of the dome, as the day progresses and the weather conditions change. The artist explores the sensory and meditative qualities of the department stores', inviting spectators to look at these luminous environments, conducive to contemplation.
A singular and confidential experience of To Breathe is offered to visitors in the space between the two domes, usually closed to the public, through the diffusion of the sound work The Weaving Factory (2004/2013) throughout the space.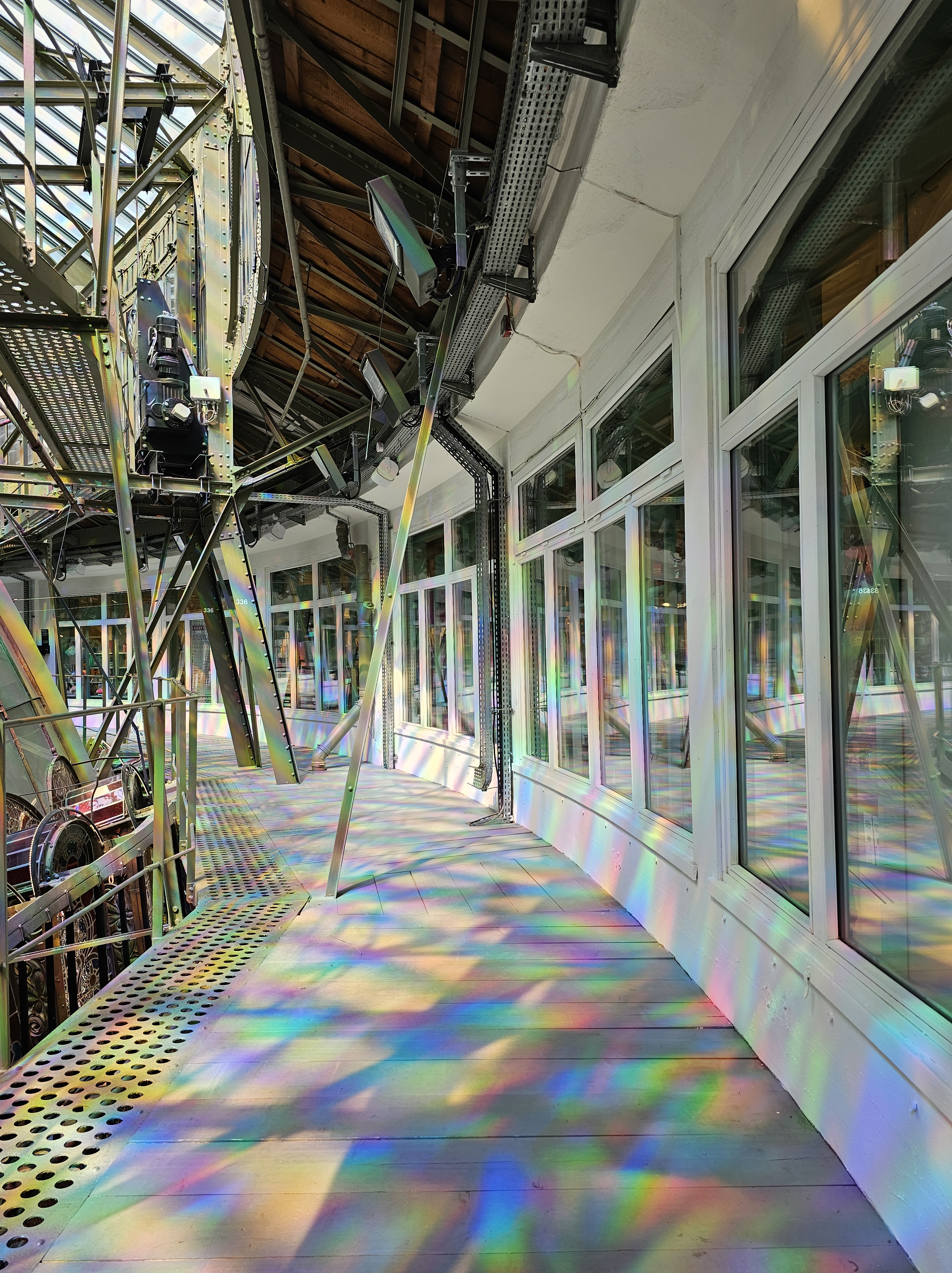 A unique and confidential experience of To Breathe will be offered to visitors
To Breathe can be seen on sunny days throughout the department stores' during Galeries Lafayette Paris Haussmann opening hours. It offers privileged views of the terrace (8th floor) as well as the space between the two domes on the 5th floor.
Please note: Access to the entre-deux coupole is subject to specific dates and times which will be updated each month, depending on weather conditions.
For safety reasons, access is forbidden to children under 10 years old and subject to conditions.
EVENT
Kimsooja, To Breathe, Galeries Lafayette Paris Haussmann, 2023. Courtesy of Galeries Lafayette and Kimsooja Studio, Photo by Jaeho Chong
Free workshops for 6-12 year olds are organised during the installation
Meet at the Salon Opéra on the 4th floor of the Coupole shop
(next to the Labo Mode and Galeries Lafayette Paris corners)