Galeries Lafayette Paris Haussmann presents fresh conceptual brands to be found at the L'Homme store.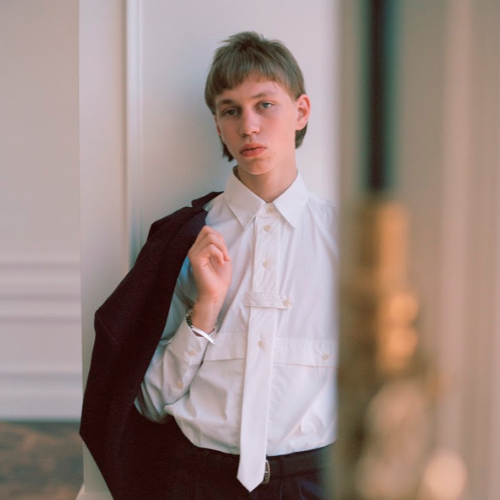 GR-UNIFORMA
The most recent project by Russian designer Gosha Rubchinskiy, GR-Uniforma, launched in June 2018, revolves around the concept of community and the feeling of belonging to a group thanks to a uniform in common. GR-Uniforma, multidisciplinary by nature, incorporates art, music, photography and fashion into the heart of its aesthetics, with the ultimate aim of lending itself to creating a universal artwork (Gesamtkunstwerk). The GR-Uniforma menswear range integrates practical elements into tracksuit bottoms, 80s-style windbreakers, patchwork jeans and oversized leather jackets. 
L'Homme – 1st floor.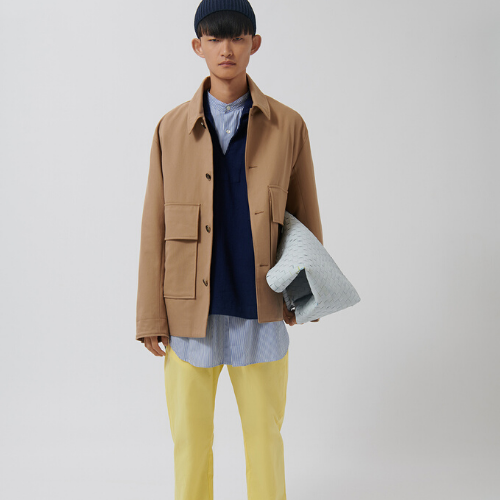 Loreak
Discover Loreak Mendian's newest collection and dive into the new season's shifting rhythms, the carefree nature of never-ending summer days, its unpredictable shades of light, and the enthusiastic energy that inspires the brand. This intimate explosion is reflected in the intricate range of colours, where vibrant oranges and blues meet shades of khaki and ecru. The men's collection also focuses on light jackets, including anoraks and raincoats. The brand's graphical heritage is ever present, with items of clothing dominated by prints – a crucial element that guides the brand's design process each season.
L'Homme – Ground floor.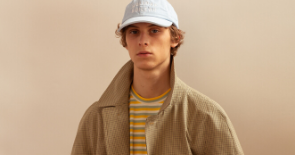 Holiday Boileau
Each new Holiday Boileau collection is a journey. Inspired by the cover of a 1959 edition of Holiday magazine about the French Riviera, Holiday Boileau's 2020 collection focuses on the south of France and the elegant everyday style that could be observed along the Baie des Anges in Nice in the 50s and 60s. The collection includes a range of pastel colours and combines American sportswear and preppy styles with Japanese fabric.
L'Homme – 2nd floor.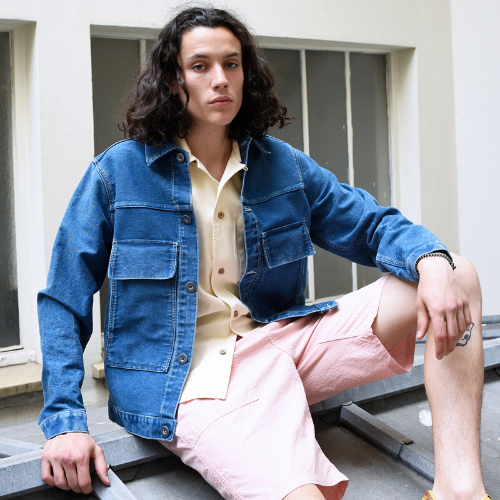 Bleu de Paname
The idea behind Bleu de Paname was born in 2009. The brand embodies a French lifestyle by 'updating' workwear with a functional and aesthetic vision. By combining workwear and streetwear, Bleu de Paname fits into an undeniably urban universe. Today, Bleu de Paname has become a reference for the quality of its products, for its innovative approach to materials, and — last but not least — for its designs. The brand now offers a full wardrobe: jackets, shirts, knitwear, trousers, and much more. Most of its collections are designed and made in France.
Go For Good
L'Homme – 2nd floor.