The Great Christmas Tree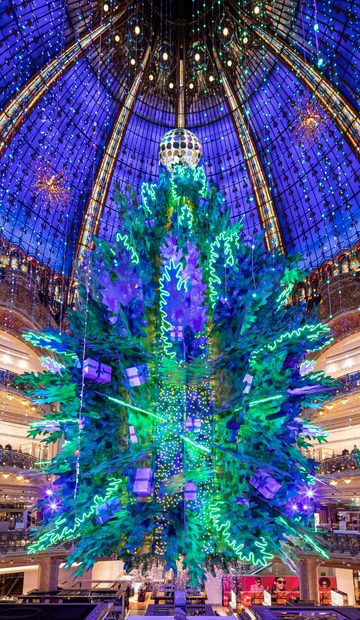 In the centre of the Coupole, it stands proudly to enthral and enchant everyone by putting stars in the eyes of young and old alike.
This year, the Big Tree comes to us from Elato, another planet. Nordmann our tree will be decorated with earthly objects that he will bring back to his planet as a souvenir.
Every 30 minutes, the lights go out for a sound and light show in which the Christmas trees come to life, as if by magic…
Christmas Window Displays

The talented teams from Galeries Lafayette and Bournillat have produced a series of stunning animated window displays along Boulevard Haussmann to tell the thrilling tale of Nordmann, a Christmas tree from the planet Elato, and his trip to Earth at Galeries Lafayette Paris Haussmann.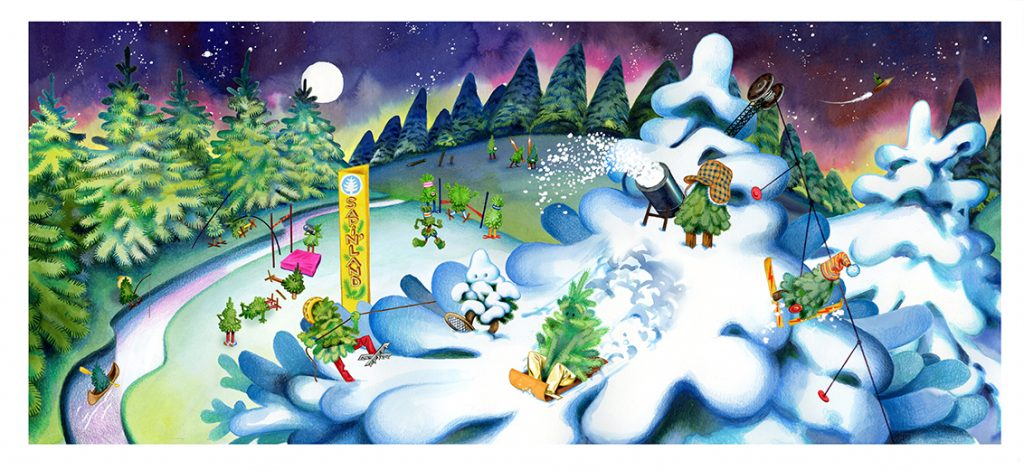 Each of the 11 displays shows one of the stages in Nordmann's adventures: from the spruce-up at Chris'cuts before leaving, to the journey to Earth in a magic spaceship, and a visit to the Noël Club.
For both the young and the young at heart, the displays offer a captivating tour of a magical, cosmic universe.
For this edition, Galeries Lafayette is contributing to the collective effort to reduce energy consumption while maintaining the spirit of Christmas, by reducing the lighting hours from 5pm to 11pm.
Coupole Store