Over 30 new brand corners
The new season's fashions are being brought to life at Galeries Lafayette through anew, richer and more creative offer and the arrival of thirty new brands to the 2nd floor of the Coupole store. Located around the new multi-brand Creative Galerie space, these big hitting brands –Parisian fashionista favourites– unveil their latest designs in some brand-new corners: Laurence Bras, Proenza Schouler, Valentine Gauthier and more.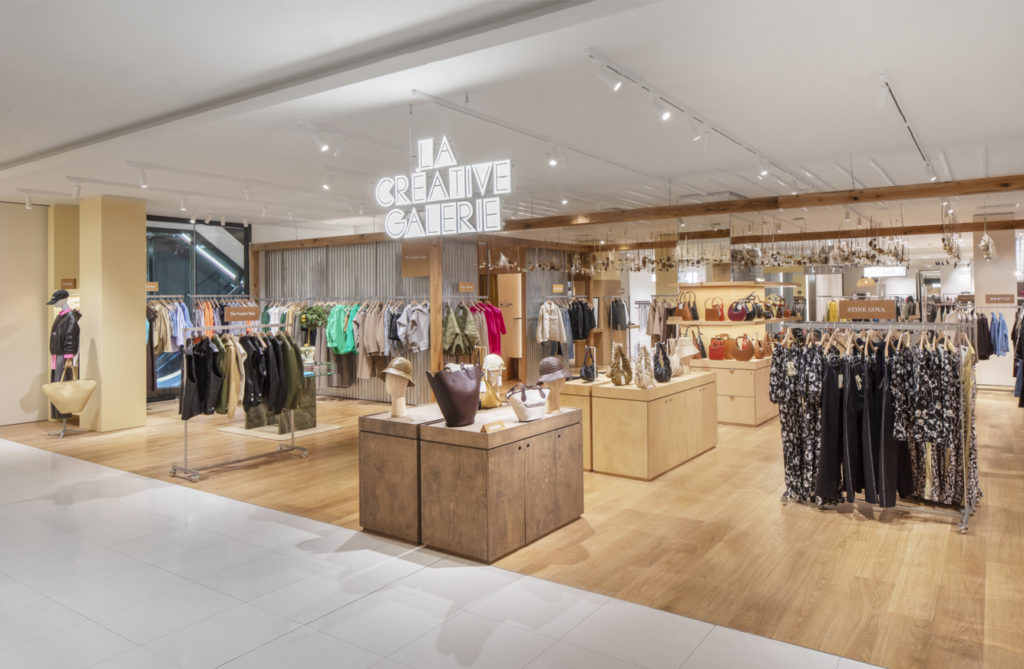 The Creative Galerie: a new trendspotting multi-brand space for Fashion, Accessories and Jewellery
On the 2nd floor of the Coupole Store, this multi-brand space spanning 225 m2 showcases around thirty designers , 15 of which are making their debut at Galeries Lafayette. Aimed at customers searching for surprising, singular pieces, this unique concept reflects current trends as well as future ones with a cutting-edge mix of brands loved by the most keen-eyed fashionistas: Laurence Bras, Proenza Schouler, Valentine Gauthier, Dawei, Pomandère, Ganni, Alexander Wang.T, MM6 etc.
Coupole store, 2nd floor
The "Instabrands" are coming
The digital brands making today's fashion have arrived at Galeries Lafayette. Get up close to your favourite collections and accessories, created on social networks by new generation of designers: Jane Mill, Pretty Wire, Seven August, Navy Paris, RECC, Musier, Parisienne et alors, Not Your Girl, Pretty Wire, Nakd, By Louise, Never Fully Dressed.
Coupole store – 3rd floor