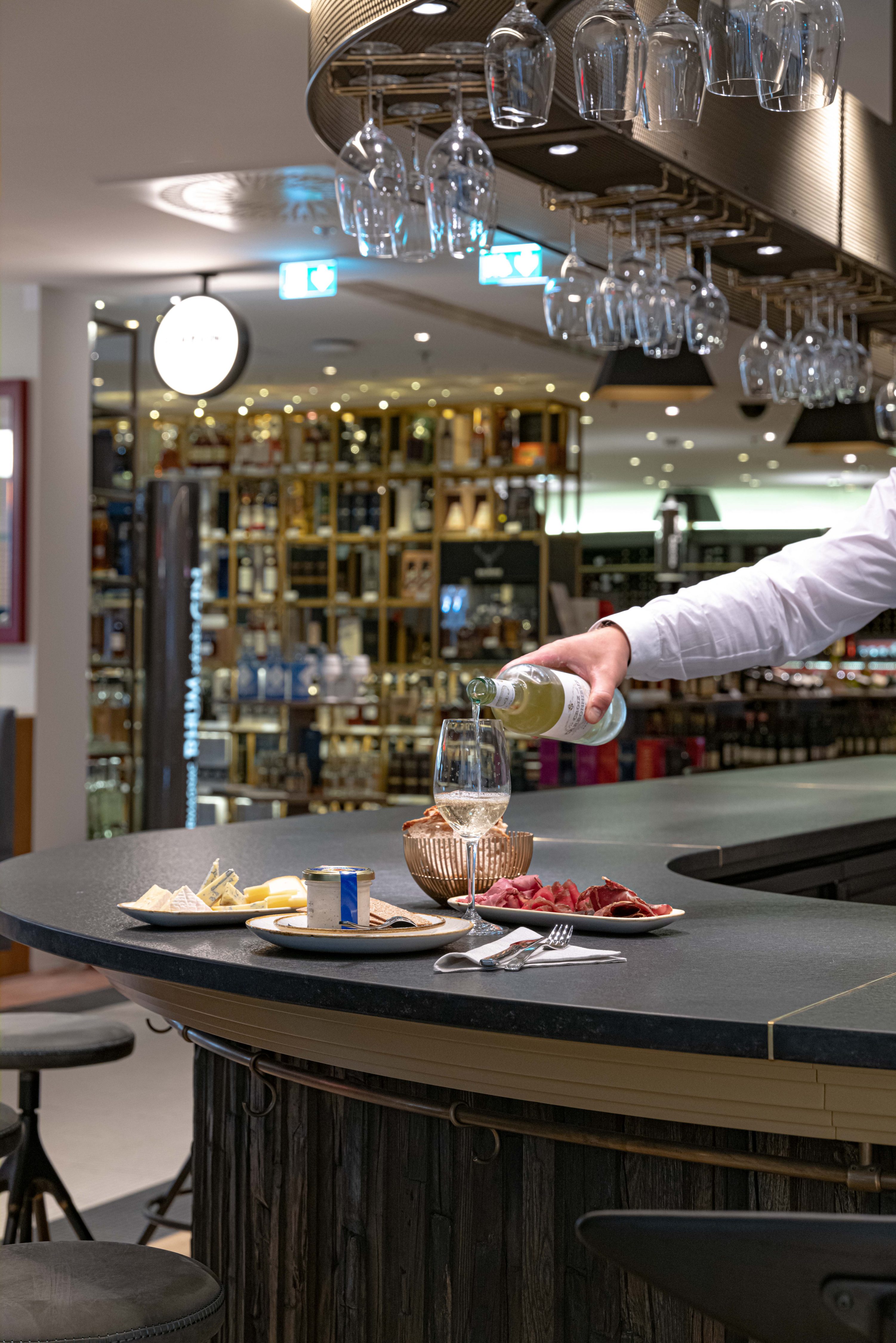 The place to be if you're a wine lover. On the first floor at the Galeries Lafayette Gourmet, fine wine merchant Duclot gave wine enthusiasts a new place of pilgrimage in the heart of Paris.
The restaurant
Nestled inside La Cave, with an elegant, industry-inspired decor and seating for up to 12 people, Le Bar provides the perfect setting to explore an exceptional selection of 3,500 wines, spirits and champagnes. You will be greeted by wine waiters.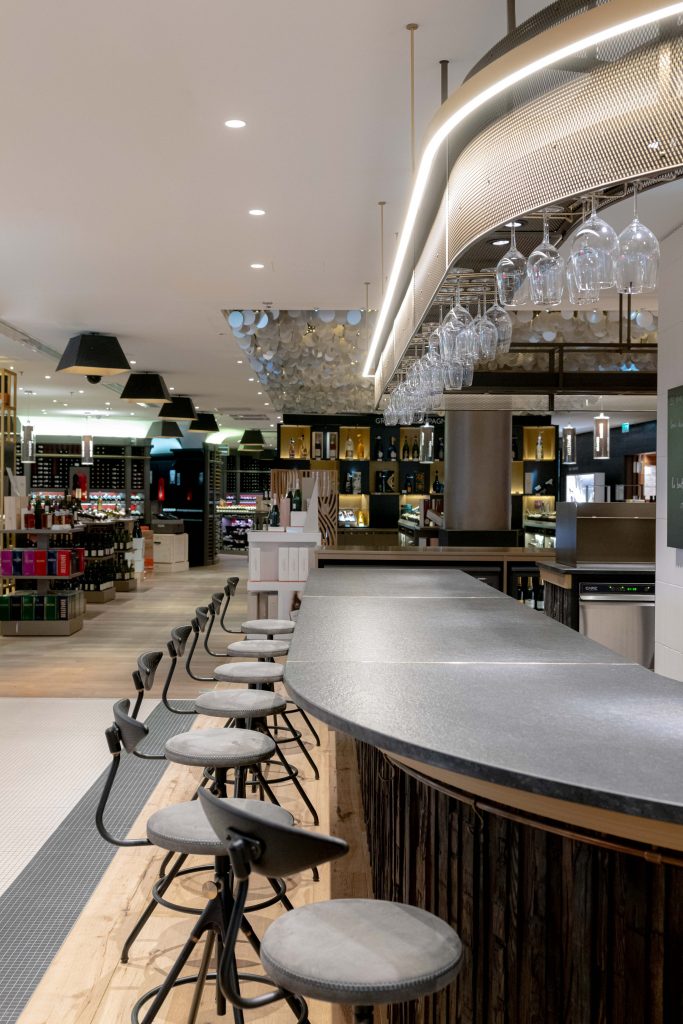 Le Bar de La Cave regularly organises tastings and master classes, led by a team of passionate wine experts and guest winemakers.
The wine menu
The extensive wine list includes classics and exciting newcomers from Bordeaux and France's other wine-growing regions (Burgundy, Alsace, Jura and the Rhône and Loire Valleys), as well as a selection of wines from around the world. For lovers of whisky, cognac and gin, Le Bar de La Cave serves the best names on the market, with a particular focus on top French brands like Bellevoye for whisky and L'Acrobate for gin.
A variety of food options are available to accompany these fine wines and spirits. The platter menu features cold cuts by star butcher Yves-Marie Le Bourdonnec. And seafood specialist Petrossian provides a range of delicacies that includes caviar, of course, but also tarama and fish rillettes.
All items on the menu are available as eat-in or take-away.
Le Gourmet's New Cuisine 1st floor of the Galeries Lafayette Le Gourmet.