With its fantastical, lavish decor and delicious signature dishes, EL&N London whisks you away on a unique adventure.
Founded in 2017 by Alexandra Miller, EL&N London is much more than just a café, it is a veritable institution in England! Topping the list of the "Most Instagrammable Places" in London and one of the most photographed cafes in the world since it opened, EL&N owes its success to its unique decor, captivating concept and mouth-watering culinary creations.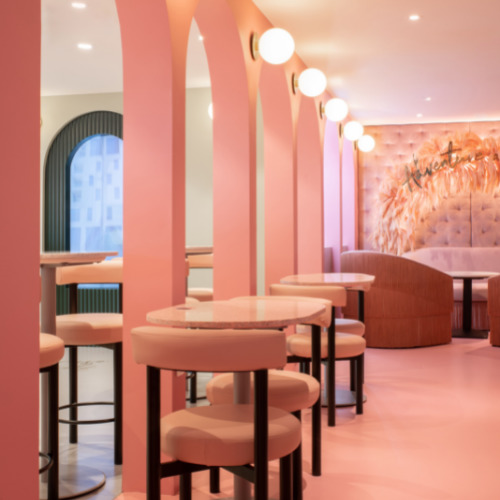 EL&N offers a wide range of products and services, from healthy dining options, cakes and pastries to its famous pink latte! The menu includes a selection of high quality coffees, a large choice of reinterpreted desserts and pastries, innovative cold drinks and healthy options that combine tasty food with a balanced diet.
EL&N London takes you on a unique adventure in a high-end, lavish and colourful setting. With a wall of natural flowers, spellbinding decor and captivating colours, this is the perfect place for taking amazing photos! The big personality and carefully curated interior of each restaurant is topped off by a bespoke service.
Coupole store, 4th floor