With your child, be ready to bake macarons as a french pastry chefs
Discover french pastry during your stay in Paris! Galeries Lafayette Paris Haussmann invites you to share a unique sweet moment in family in is pastry class in the heart of the Opéra district. it's time to learn all the tricks of our French pastry chef for pulling off perfect macarons.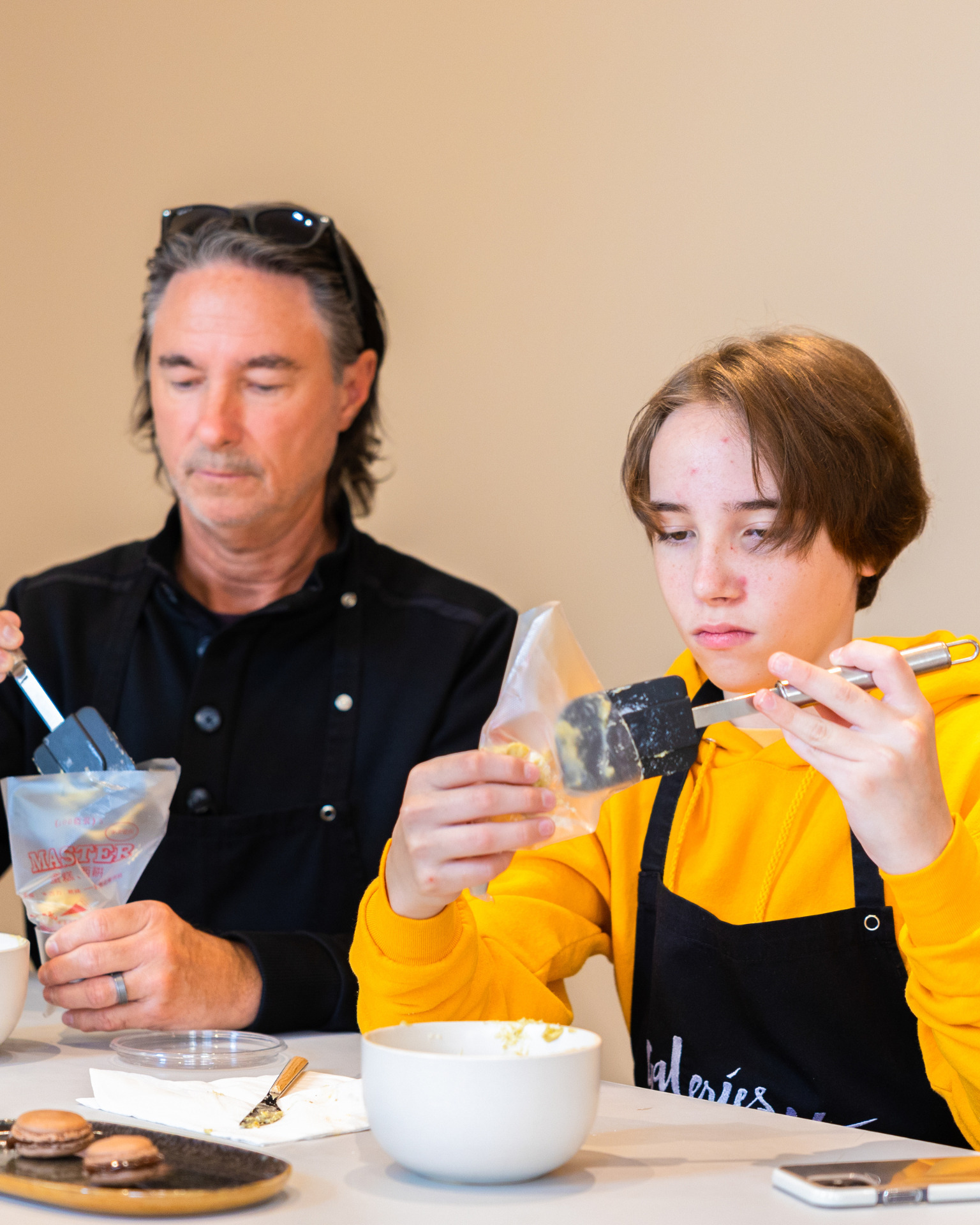 This one-and-a-half-hour class breaks down into two stages: first and just like a chef you will put on your apron to discover the steps of creating the shells and the ganache, the filling and the assembly. Then comes the convivial moment of tasting, shared with your family.
Session are available in English
Treat yourself or treat your loved ones to a macaron bakery class in family
👨‍🍳🧒👧
Package : 73€ (1 adult and 1 child)
Children's ticket: 5 to 12 years / Adult ticket: 13 years and over
Duration : 1h30
🧁 New 🧁
From 1 January 2024, the package will cost €79*.
(1 adult and 1 child*)
Meeting at the Appartement Lafayette, 40 Boulevard Haussmann, 3rd floor of the main store "La Coupole", next to the (Re)Store area and close to the brands Personal Seller and Monogram.
On the day, bring your ID and ticket(s) to access the course.
Number of participants: 16
On the day, bring your ID and ticket(s) to access to your class.
Number of participants: 16
To participate in the family workshop, it is imperative to compose at least a group of an adult with a child or your access to the family workshop may be denied.
Children's tickets are only allowed for children from 5 to 12 years old. All children must be accompanied by an adult.
For any request please contact : [email protected].