To celebrate Smiley's 50th anniversary, Galeries Lafayette Paris Haussmann is hosting a Gaming Area in the iconic brand's distinctive colours.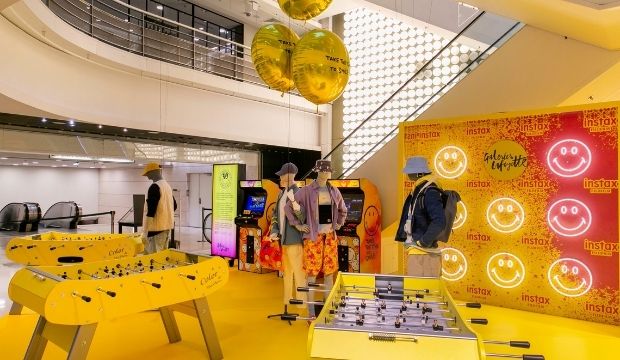 From 21 February to 3 April 2022, fun & games are top of the agenda
Check out the Neo Legend arcade games especially designed for the event. Challenge your friends to a game of table football on authentic René Pierre tables, then take a fun break to capture the moment in an immersive instax Fujifilm photocall inspired by the Smiley world, in partnership with Yellowpop.
Available Saturdays and Sundays during the event, get your picture taken with an original Fujifilm Instax and leave with a great memento in Smiley colours.
Rendez-vous at the ground floor of the Men's store