Renew. Resell. Recycle.
Tête chercheuse (Snooper) : denim for sunny days
It's the challenge set by Daphné and Mona, the founders of @resap_paris! Join them in their quest for a more responsible, upcycled and second-hand denim outfit. Vote for your favourite look!

🧷 [RE]STORE, 3rd floor, Galeries Lafayette Paris Haussmann
The space dedicated to second-hand and responsible fashion
After launching its Go for Good movement, Galeries Lafayette doubles down on its commitment to responsible shopping and presentes THE GALERIES LAFAYETTE (RE)STORE. This Parisian space is dedicated to second-hand and responsible fashion.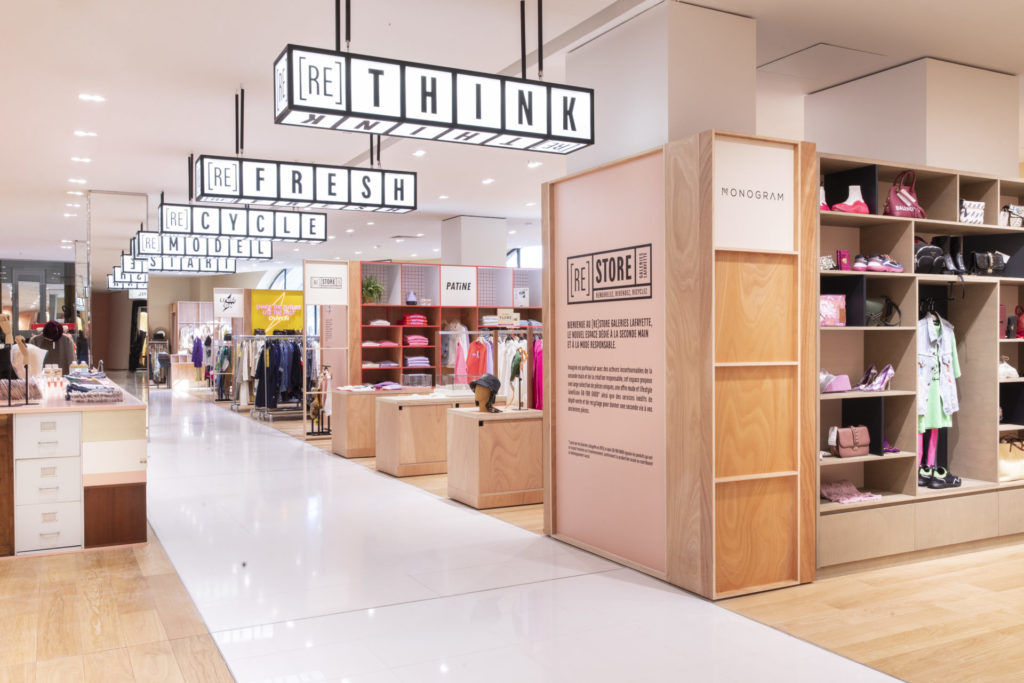 On the 3rd floor of the Magasin Coupole, Galeries Lafayette is partnering with the key players in second-hand and responsible design. Divided into different corners, you'll find a wide selection of unique pieces, a Go for Good* fashion and lifestyle offer, as well as unique (re)sale and (re)cycling services to give a second life to your old items.
Second Hand partners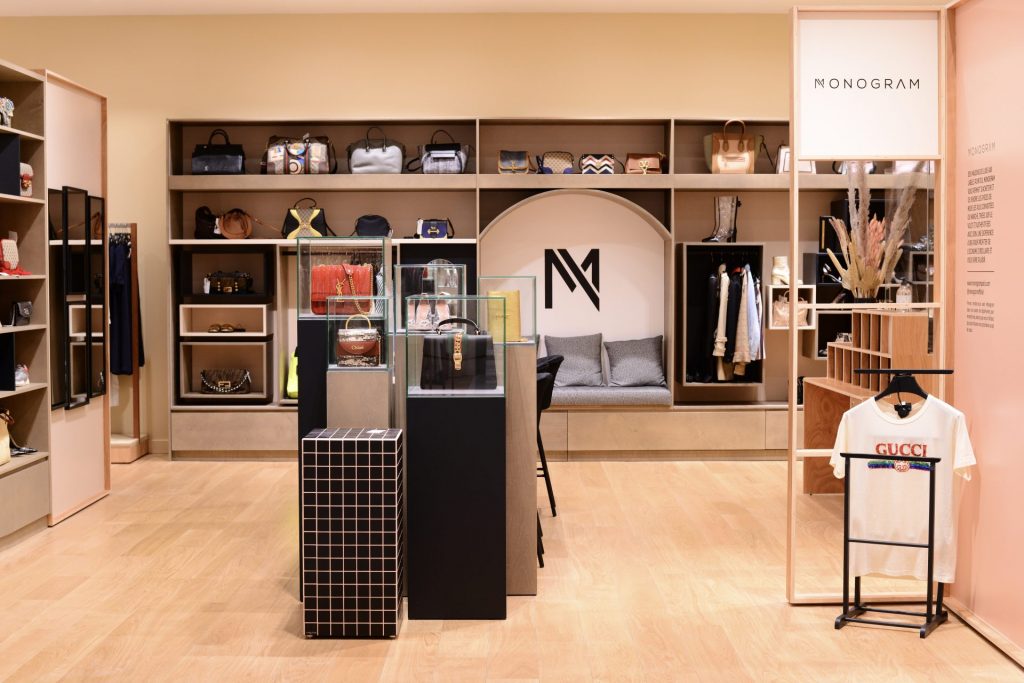 From luxury fashion houses to cutting-edge labels, Monogram lets you buy and sell the most coveted fashion items on the market, handpicked and authenticated with care. It provides a 360-degree experience that takes advantage of the circular economy and puts a smile on your face, too.
Make an appointment with Monogram in our second-hand lounges to resell the pieces you no longer use and fund your future favourites.
📞 Contact Monogram via WhatsApp on +33 6 22 44 53 60
Founded by two engineers, Resap Paris is the upcycling brand of the moment, inviting you to consume responsibly. Through unique collections of iconic pieces created exclusively from second-hand clothing. Purchased, sorted and cleaned, the pieces are then reassembled to create unique handmade designs and pieces.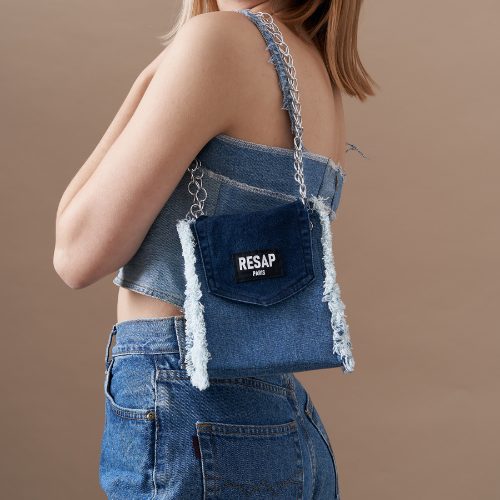 Jaiio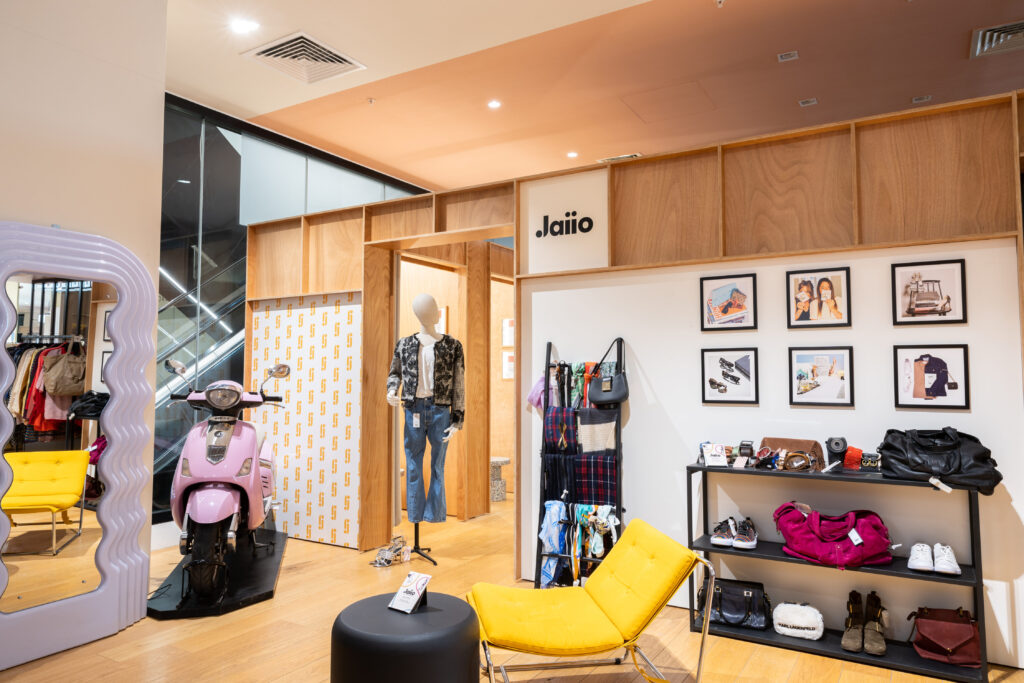 Jaiio, the French premium second-hand platform, is a treasure trove of hand-picked pieces. Each item is checked and certified by specialists before being offered to you. Jaiio selects the finest brands, with quality items that are beyond reproach.
Personal Seller
Launched in 2019, Personal Seller Paris is the first personal selling service for private individuals. It provides a turnkey service and stunning second-hand pieces, selected for their quality, beauty and price.
Make an appointment with Personal Seller in our second-hand lounges to resell the pieces you no longer use.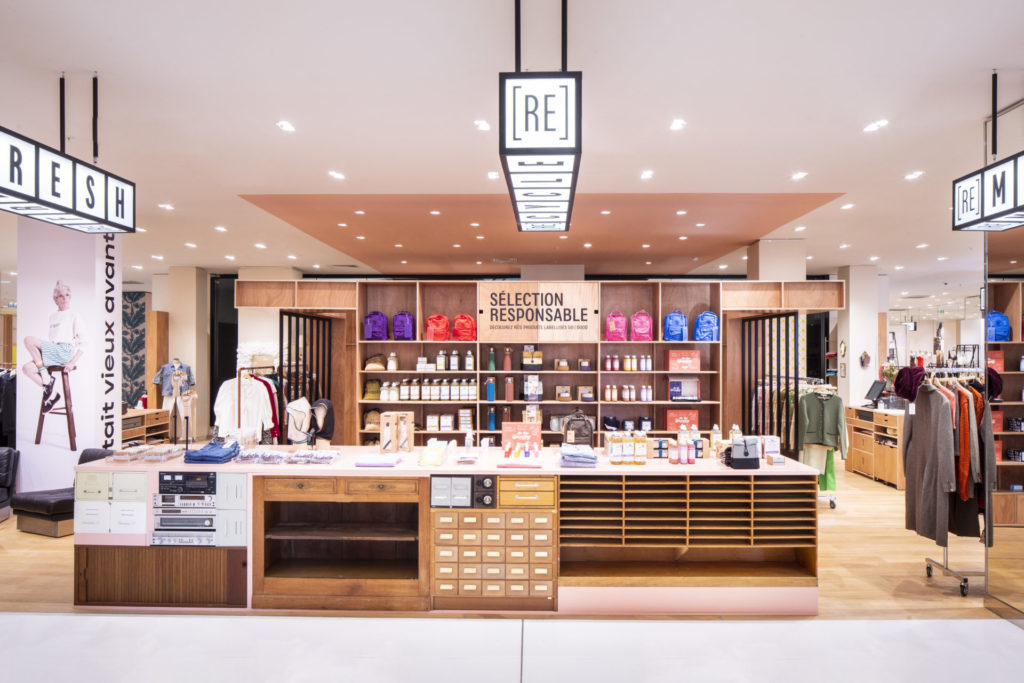 Entremains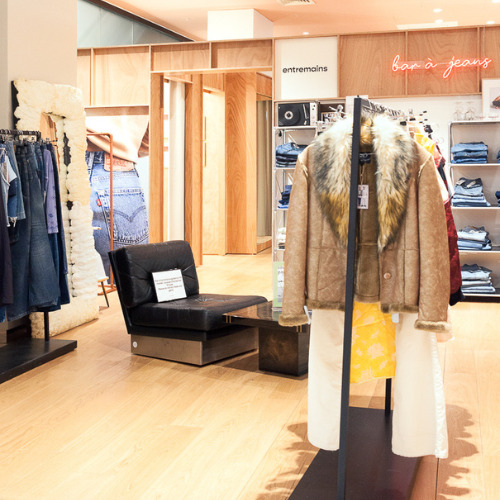 Entremains offers a range of vintage and contemporary pieces with unique details; great materials, comfort and style for daily, durable fashion. Entremains wants to revisit second-hand and make it your first choice.
Make an appointment with Entremains in our second-hand lounges to resell the pieces you no longer use.
👖 Make an appointment with Entremains in our second-hand lounges to resell the pieces you no longer use. For an estimation, please send an e-mail to : [email protected]
Petite chineuse
Petite Chineuse was born from the desire to introduce vintage pieces to as many people as possible. The founder of Petite Chineuse can be found in backrooms, at jumble sales and closely guarded locations around Paris and elsewhere rifling through old clothes to unearth forgotten treasures.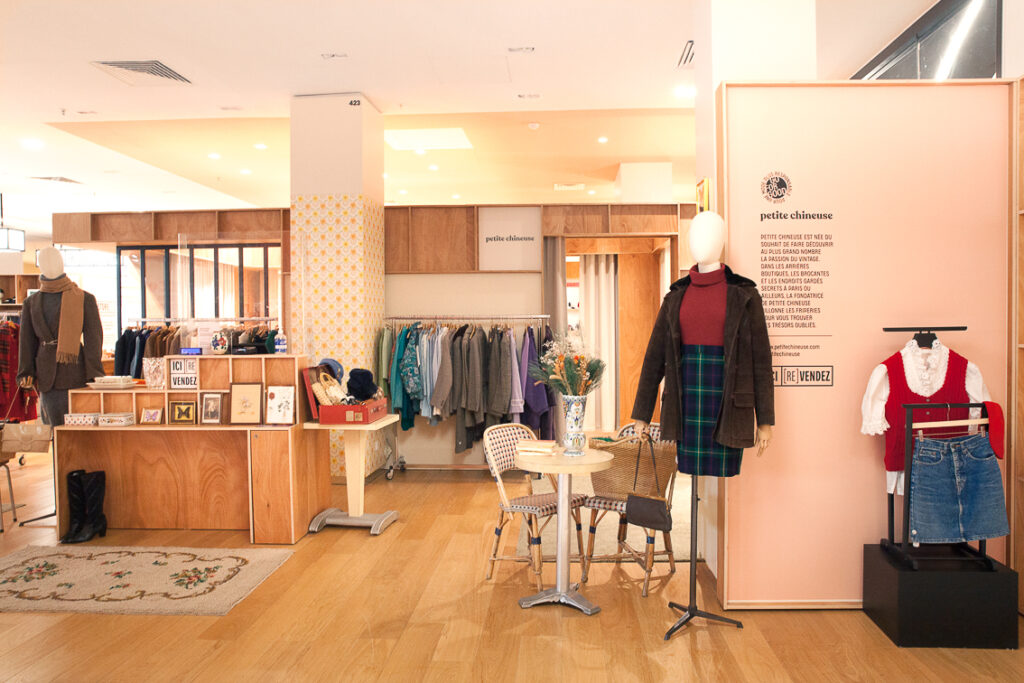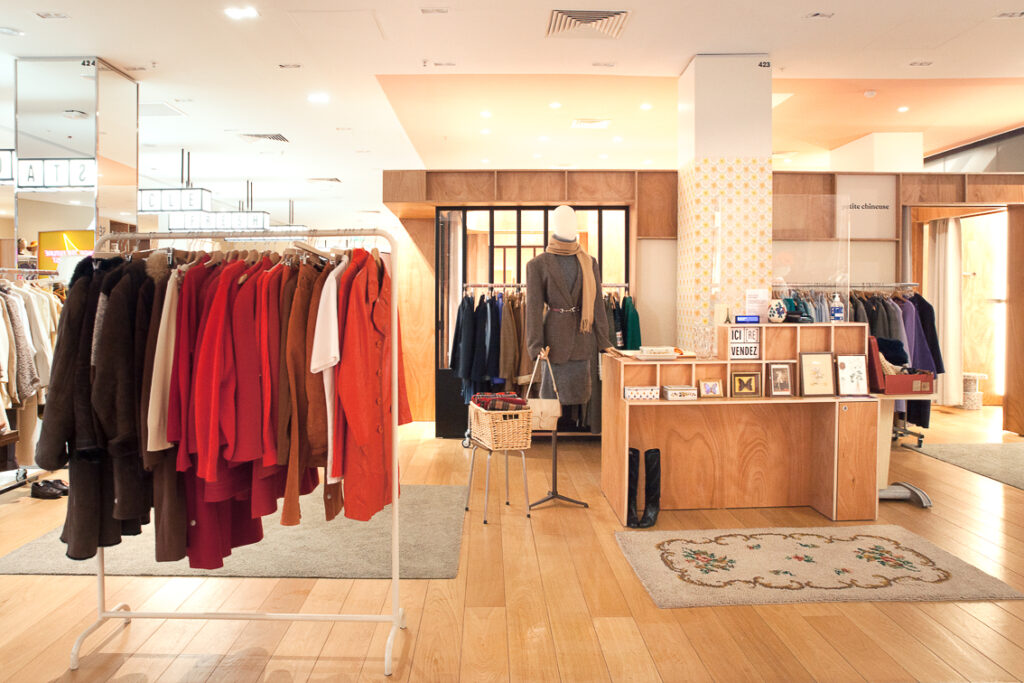 CrushON
CrushOn is the platform that brings together more than a thousand professional second-hand clothing and accessories merchants online, to democratise vintage and offer a sustainable alternative to fast fashion.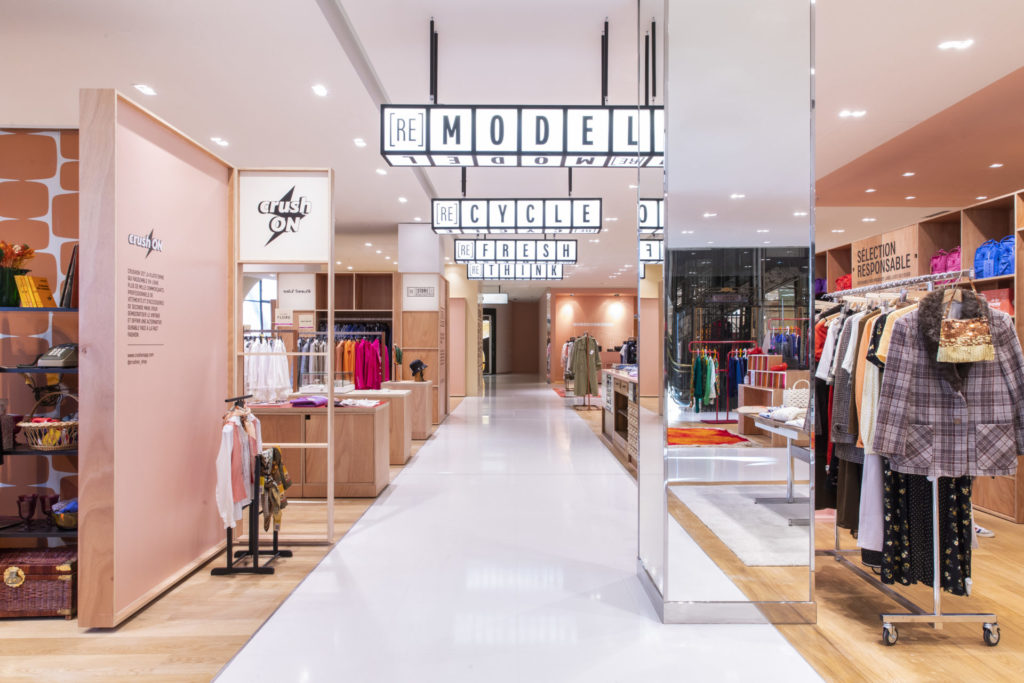 Culture Vintage
Culture Vintage carefully selects second-hand clothes and accessories from all over the world, with a special focus on "Japanese jumble". Every piece is unique, reflecting a specific moment in fashion and some have been modified.
Les Récupérables
Founded by Anaïs DW, Les Récupérables designs upcycled clothes with a contemporary retro look. The brand uses vintage linens and dormant stocks from French textile manufacturers. Made locally with an emphasis on French expertise, Les Récupérables defends a positive vision of fashion in which style goes hand-in-hand with creativity.
Studio Rosalie
Studio Rosalie is a brand offering an inclusive, sustainable and playful take on women's fashion. All designs are styled from fabric offcuts and made by hand in a Paris workshop. Although each item is unique and made on demand, they're all inspired by painting and the history of art.
Tête d'Orange
Tête d'Orange makes bold, creative, upcycled jewellery in tune with our times. Breaking away from a conventional or classical approach, this Strasbourg-based brand makes jewellery with a refreshing twist.
Usure Studio
Founded in 2018, Usure Studio reinvents vintage with a pared-down, minimalist aesthetic. Every month, the vintage boutique highlights a chromatic collection of cutting-edge vintage pieces of excellent quality promoting a new consumption of clothing.
Salut Beauté
Salut beauté is a creative French brand that revisits women's tailoring, using only fabrics from secondary production channels. Thanks to a powerful digital strategy and a disruptive brand identity, Salut beauté has established itself as the emerging brand of the moment since its launch in 2019.
New services to create links
You want to resell the clothes and accessories you no longer wear? Come to the (RE)STORE GALERIES LAFAYETTE, our space dedicated to second-hand and responsible fashion, to take advantage of the (re)sale service offered by second-hand professionals.
For all requests, please contact each of our partners to find out about their trade-in terms and conditions and to make an appointment for an estimate.
A responsible fashion space with the Go for Good
In addition to its second-hand range, THE GALERIES LAFAYETTE (RE)STORE offers a wide selection of new, more responsible pieces. Go for Good, these items have less environmental impact, promote social development or are locally produced. They highlight new ways of creating through limited series', upcycled pieces, garments designed using offcuts and more.
La Droguerie du Good
And because circularity applies not just to fashion but lifestyle products too, the Go for Good GALERIES LAFAYETTE (RE)STORE also offers a range of lifestyle, beauty and decor items to help you adopt new daily practices and reduce waste: knitting kits, recycled plastic bottles, refillable cosmetics, Made in France accessories and more.
Coupole store – 3rd floor