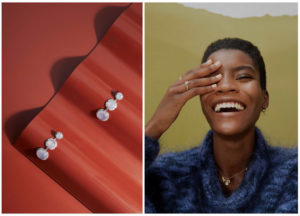 In 2010, the passion, dedication and quest for growth, passed down from one generation to the next by the Suárez family, gave birth to a new brand: Aristocrazy.
Artistocrazy stands for authenticity, evolution, transformation, transgression and freedom. An innovative vision that, along with its origins, makes Aristocrazy an exceptional brand that is nourished by the latest trends without losing the essence and tradition that make it unique.
Using exclusively noble metals in their jewellery manufacturing, all their pieces are made from 18 carat gold and genuine silver, with various finishes: 18-carat yellow or rose gold plated and rhodium plated. Aristocrazy exclusively uses diamonds and precious natural stones, such as Sapphires, Rubies, Quartz and black Spinel.
Drawing on artisan manufacturing, the brand uses traditional techniques such as modelling, smelting, vacuum tube and hand-setting.
Available now on the ground floor of the main store.