Chef
With 15 years of experience, José Arias invites visitors on a culinary journey to Peru "considered one of the best culinary destinations on Earth".
The chef behind Peruvian restaurant Villa Mikuna in Paris's 9th arrondissement. On the first floor of Galeries Lafayette le Gourmet, he starts something new with Yora.
discover the diverse, sun-drenched dishes created by José Arias
The restaurant
A tribute to an indigenous tribe also known by the name Nahua, the first Yora restaurant has a colourful and highly graphic decor, inspired by Peruvian cultures and traditions. With Latin American music playing in the background, it's easy to feel like you're on vacation! The 60-seat dining space is open throughout the day – and so is the restaurant's bar.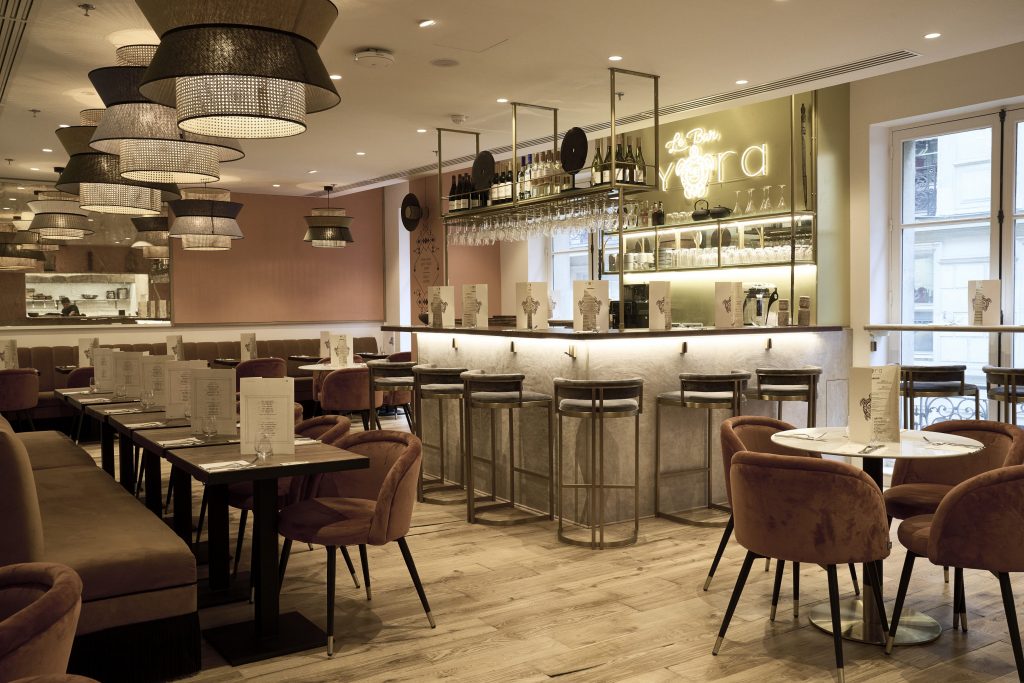 Proposition culinaire
Inspired by the Peruvian Amazon, from Cusco to Madre de Dios, the menu features fish and meat-based Peruvian sandwiches, modern adaptations of traditional recipes like ceviche (served here in a bowl), and the chef's signature version of tiradito. This dish of raw fish sliced sashimi-style perfectly embodies the successful fusion between Latin American and Japanese cuisines.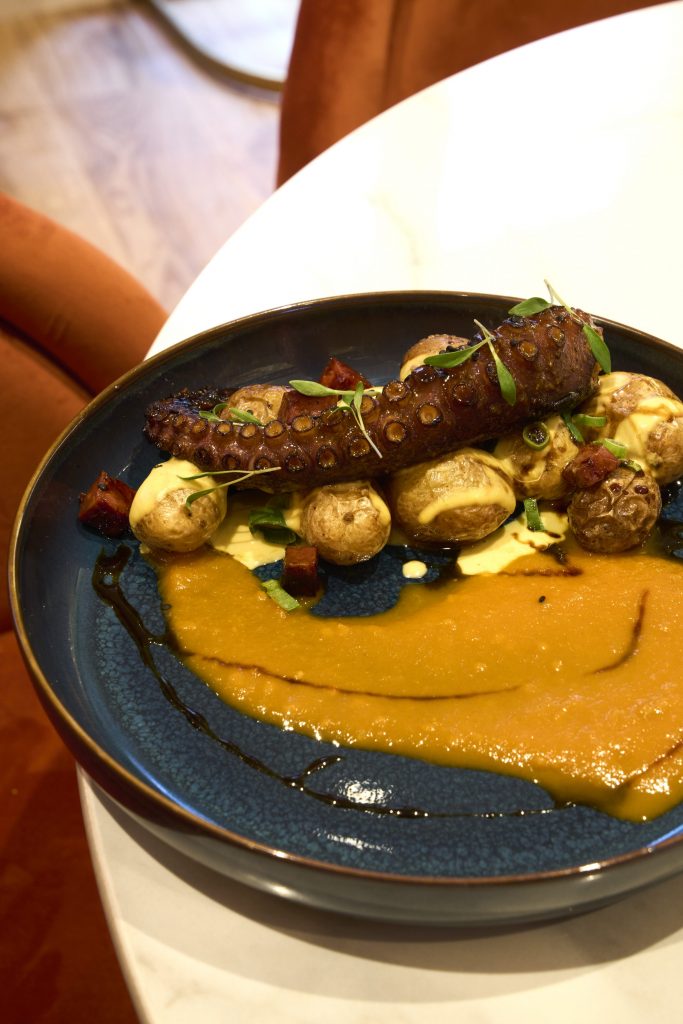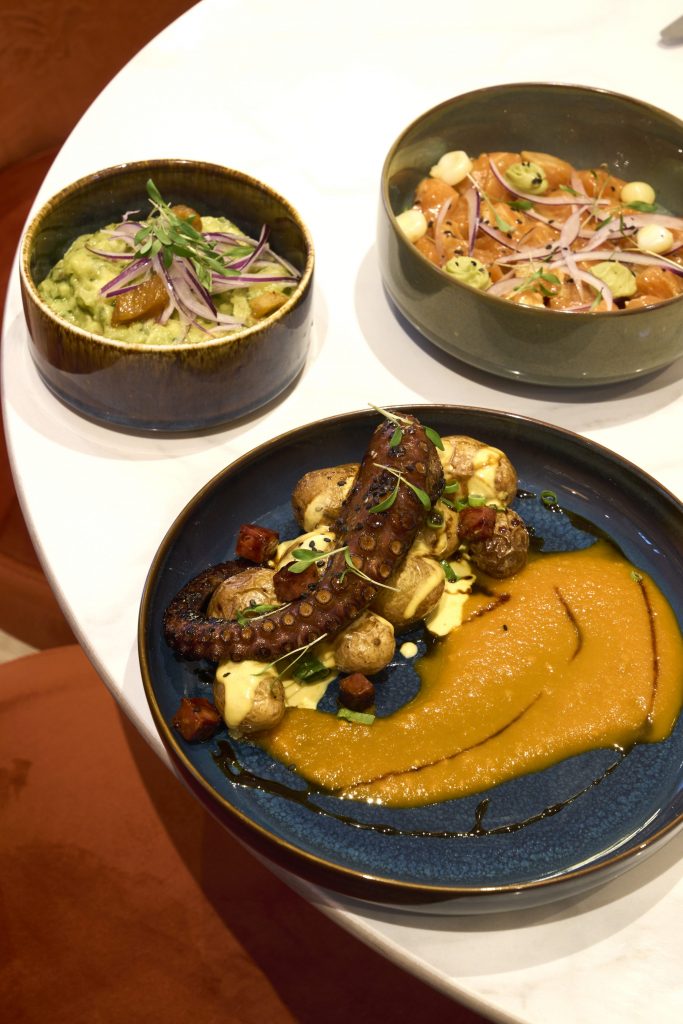 Juices, cocktails and drinks
It's the perfect place to try a vitamin-packed detox drink like passion fruit juice made from maracuja (also called granadilla) or the famous chicha morada, "the cocktail of the Incas".
And with French-Peruvian Pisco expert Christophe Pluvinage as head bartender, it's also the ideal spot to sip on an iconic Pisco Sour.
All items on the menu are available as eat-in or take-away.
Le Gourmet's New Cuisine 1st floor of the Galeries Lafayette Le Gourmet.